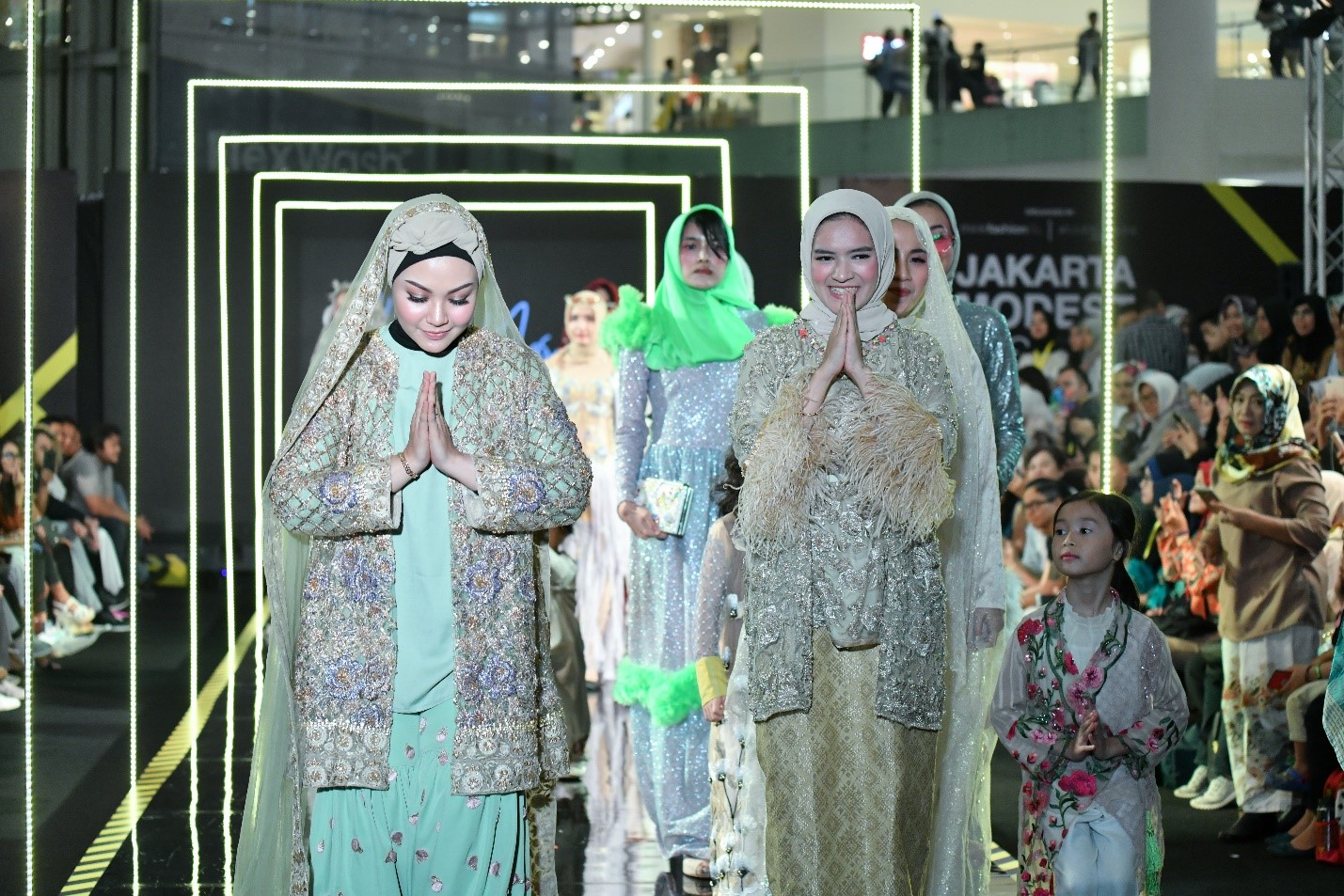 In industry terms, modest fashion essentially describes fashion that does not reveal a lot of skin. However, the spectrum of modest fashion is extremely broad – for instance it can describe anything from a beautiful embellished Dolce and Gabbana silk abaya just as it can a slinky YSL smoking suit.

Modest fashion takes as many forms as it does meaning for the increasing number of women around the globe who love it. Modest fashion holds special significance for so many women in society who have felt underrepresented in the media and in fashion – it signals a new era of acceptance. It represents the right to be included, the right to unashamed self-expression and self-determination. It is a positive indication of society's progression towards inclusion and acceptance.

As a fashion-writer and modest fashion fan, I was delighted to have had the opportunity last month to participate as an expert speaker and model in one of the leading luxury modest fashion week, Think Fashion Modest Fashion Weeks, held in July in Jakarta. During the week, I had the great pleasure to catch-up behind the runway with the founders, one of the key designers and one of the key personalities in attendance.

Adding her particular brand of glamour to the event, was the stunningly beautiful and courageous Miss Universe contestant, Muna Jama. Muna, a Somali model and modest fashion personality, paved the way for equality and inclusion recently when she competed in Miss Universe and, staying true to her beliefs, refused to wear the bathing suit. I caught up with Muna for a quick chat by the runway:
You are a glamazon and trail-blazer for modest fashion – what or who inspired you to enter the Miss Universe Competition?
"Many things inspired me to enter Miss Universe. I take great pride in travelling and undertaking humanitarian work; I believe it is vital to use our assets for the greater good. My inspiration and courage to compete came from the strong women in my life – their determination to overcome fear and loss motivated me to make a difference in the world I live in. Combining modest fashion and activism has given me the will power to focus less on my flaws instead on the world's flaws. Being an activist gives me the luxury to travel and use my voice to influence others for positive change."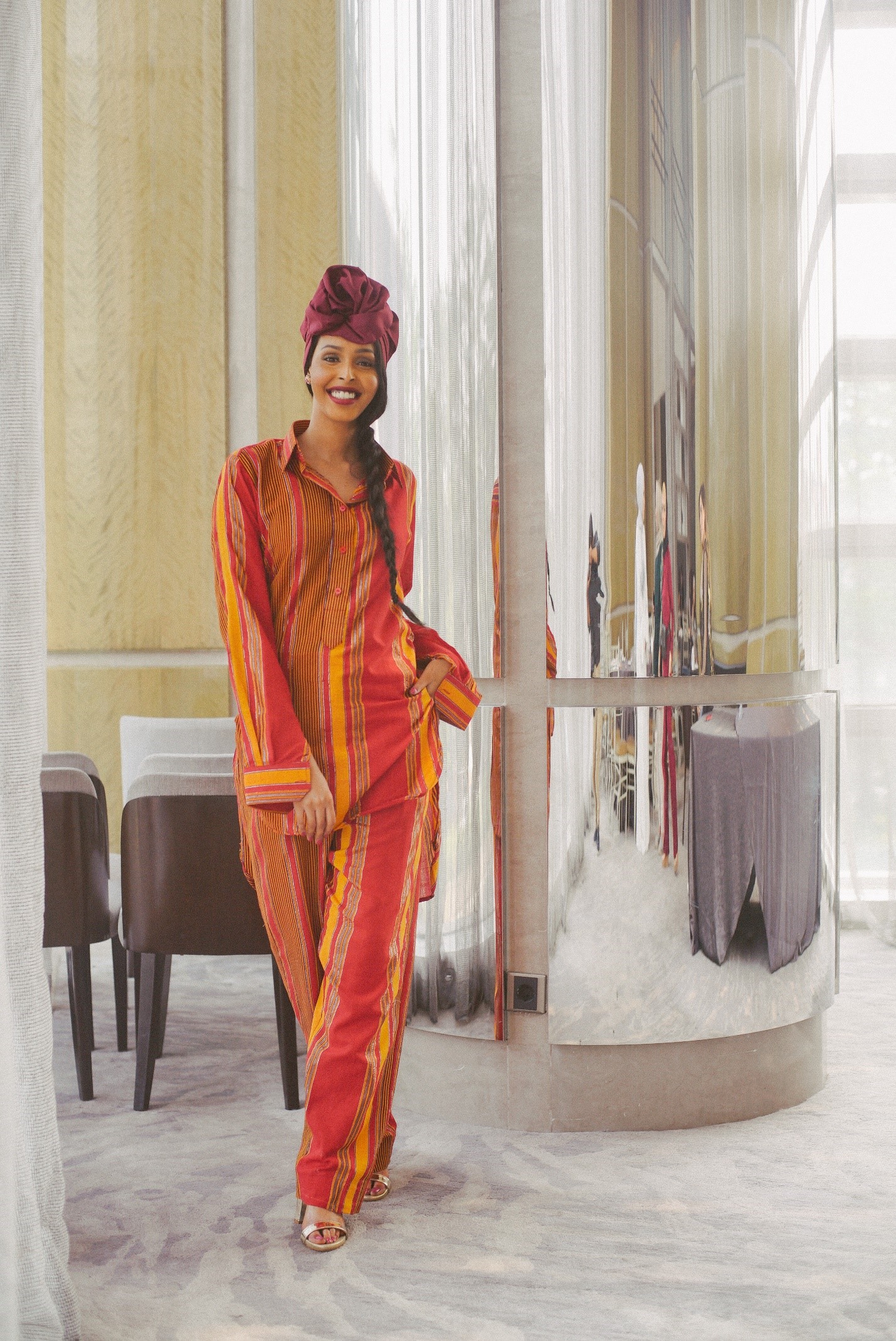 What does modest fashion mean to you?
"Modest fashion to me is colorful, diverse and audacious! People make modest fashion, modest fashion does not make people. Modesty isn't about hiding your body; it is about living your truth. In the way you speak, treat others, protect your body and soul."
How did the modelling industry react to your story?
"The industry reaction was huge and positive! It indicated that the industry is hungry for change and there is a desire to hear more about feel-good success stories. As you know, I've had the opportunity to be a speaker and model at Think Fashion Modest Fashion Weeks Jakarta – my time here allowed me to explore another place on earth, welcome new sisters in my life, speak my truth and be fashionable. I feel more inspired than ever and that's because I feel valued here and surrounded by people I value. Platforms like Modest Fashion Week represent everything I wanted to see on magazines growing up – promoting self-love and acceptance. An organization embracing unique features and characteristics. Representing our place here in the world."

Think Fashion, the company founded by visionaries Franka Soeria and Ozlem Sahin, is the company responsible for developing the platform that is fast putting modest fashion on the global fashion radar. The dynamic duo host the event each year in Istanbul, London, Dubai and Jakarta. The company's growth has tracked that of the modest fashion industry – needless to say the girls have been very busy of late! I managed to steal a few minutes of Ozlem and Franka's time:
You have both spent a lot of time in the fashion industry – what made you confident that modest fashion was going to emerge as major sector in the industry?
Ozlem: "After finishing a Bachelors in Industrial Engineering and Masters in Fashion, I was working as a fashion consultant to develop and expand Turkish brands globally. In such a role, you need to monitor numbers, markets, what is the 'next big thing' for the fashion industry. When I realized the global market size of modest fashion is USD474 billion, this fact combined with an increasingly global trend towards a more covered style of dressing, presented an obvious opportunity.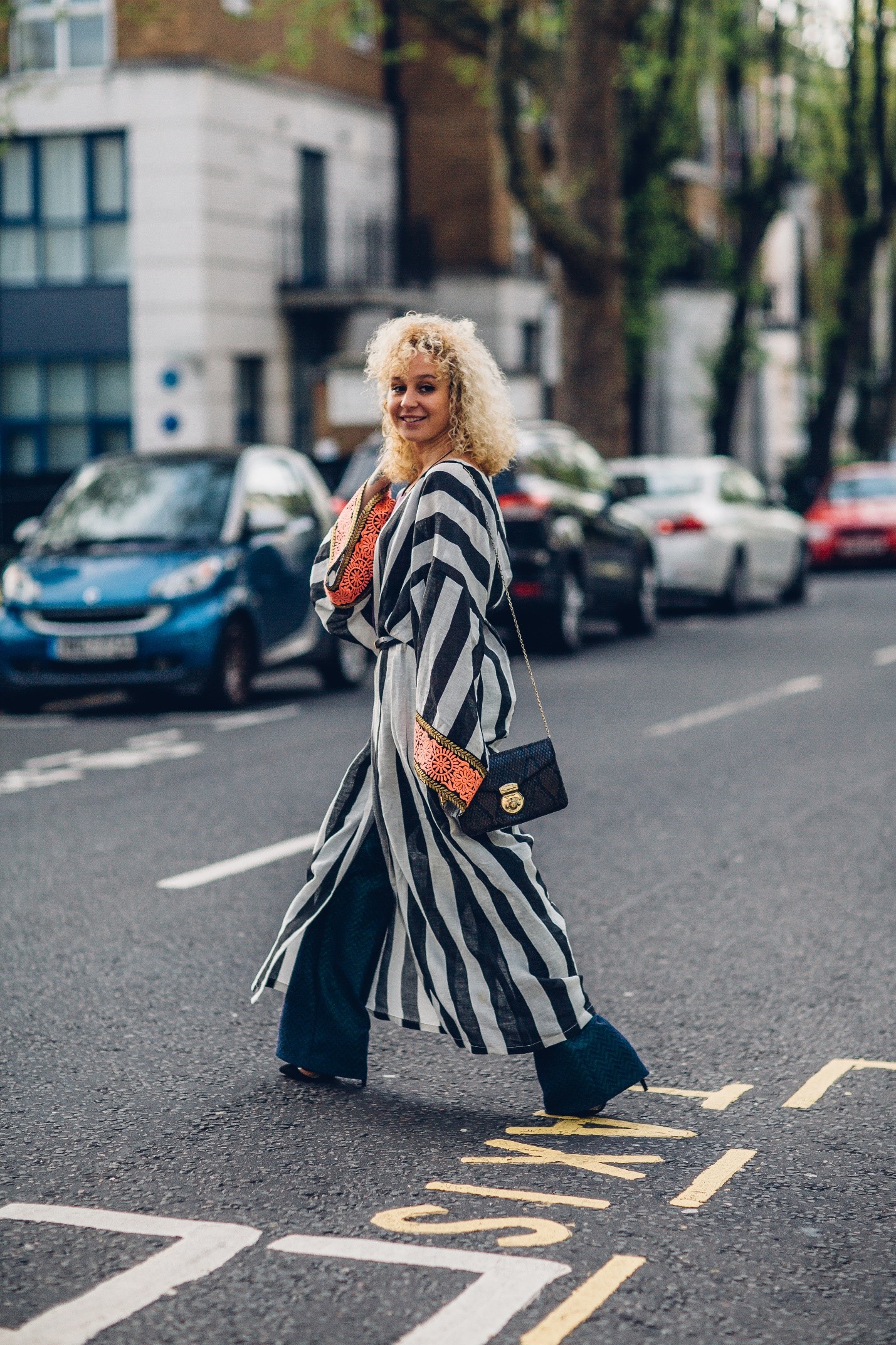 Modest fashion is the 'next big thing'. Particularly with the boom in fashion e-commerce, all factors indicated that modest fashion is a sector that we needed to explore – the industry stakeholders just needed to connect globally. Our company, Think Fashion, is now doing exactly this – bringing together the global world of modest fashion."
Franka: "I have been involved in the fashion and media industries for many years and have seen the modest industry steadily gain momentum. I was a fashion editor in one of biggest women's magazines in Indonesia and later on consulted regarding large fashion projects in Indonesia, including creating fashion events. While working in media, I helped to promote young talents in modest fashion who are now emerging as big names in the industry. This was my first encounter with modest fashion.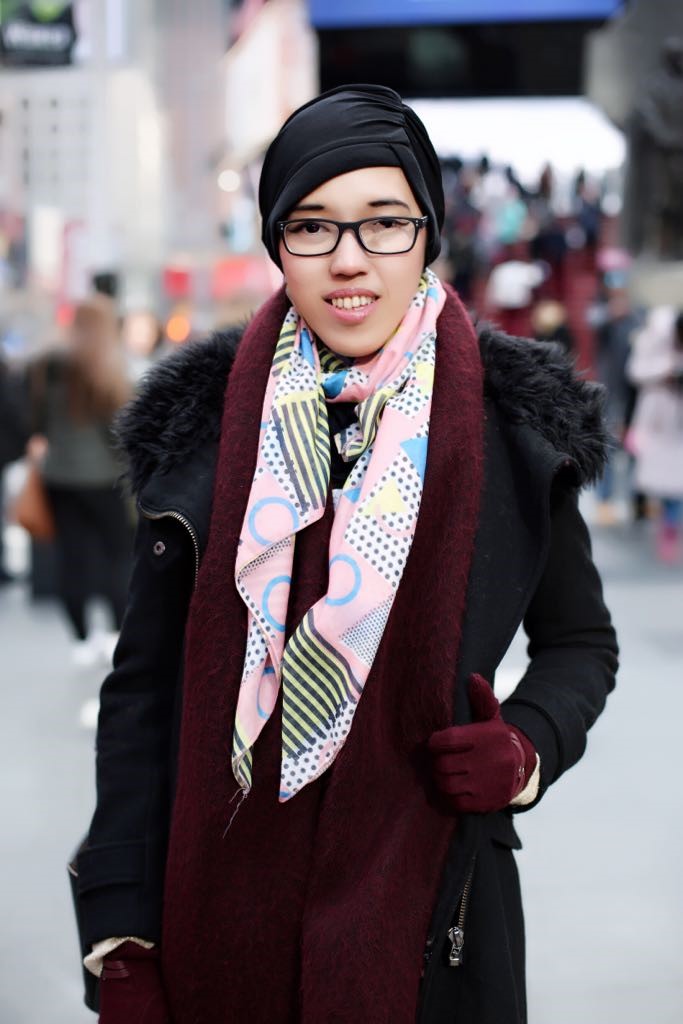 When I moved to Turkey, I become a co-founder of a new startup called Ala Hijab, essentially the Pinterest of modest fashion. I grew my network through this start-up, a network which has now provided a platform from which to launchpad our company, Think Fashion and our endeavor, "Modest Fashion Weeks". Modest Fashion Weeks has steadily grown from a small grass-roots event in Istanbul to what it is now, a 3-day annual event in each of Istanbul, London, Dubai and Jakarta.

I believe modest fashion will certainly continue to be a major sector in the industry, particularly as it is gaining traction with the mainstream market that is coming to see the elegance and beauty of modest dressing."
There are some in the industry that think modest fashion is just a trend. What are your thoughts?
Ozlem: "Modest Fashion is more than trend for sure. There was already a huge market and really talented designers and cool brands but the problem was the industry was fragmented; locally oriented, staying just in their country and region and lacking coherent branding. There were no global modest fashion trends and it was not easy to meet the right industry stakeholders like media, buyers, associations, fairs, fashion weeks. However, the industry now, thanks to technology, is changing really fast and we are starting to see a more cohesive modest fashion industry."
Franka: "Right now we are seeing an increased interest in the modest fashion industry. We see our role, as one of the leaders in the industry, to make sure we take steps to ensure the industry is sustainable. Steps such as offering consulting to designers/brands to solve their business problems, expand their brands, evolve their brands, connect them to buyers, and so on."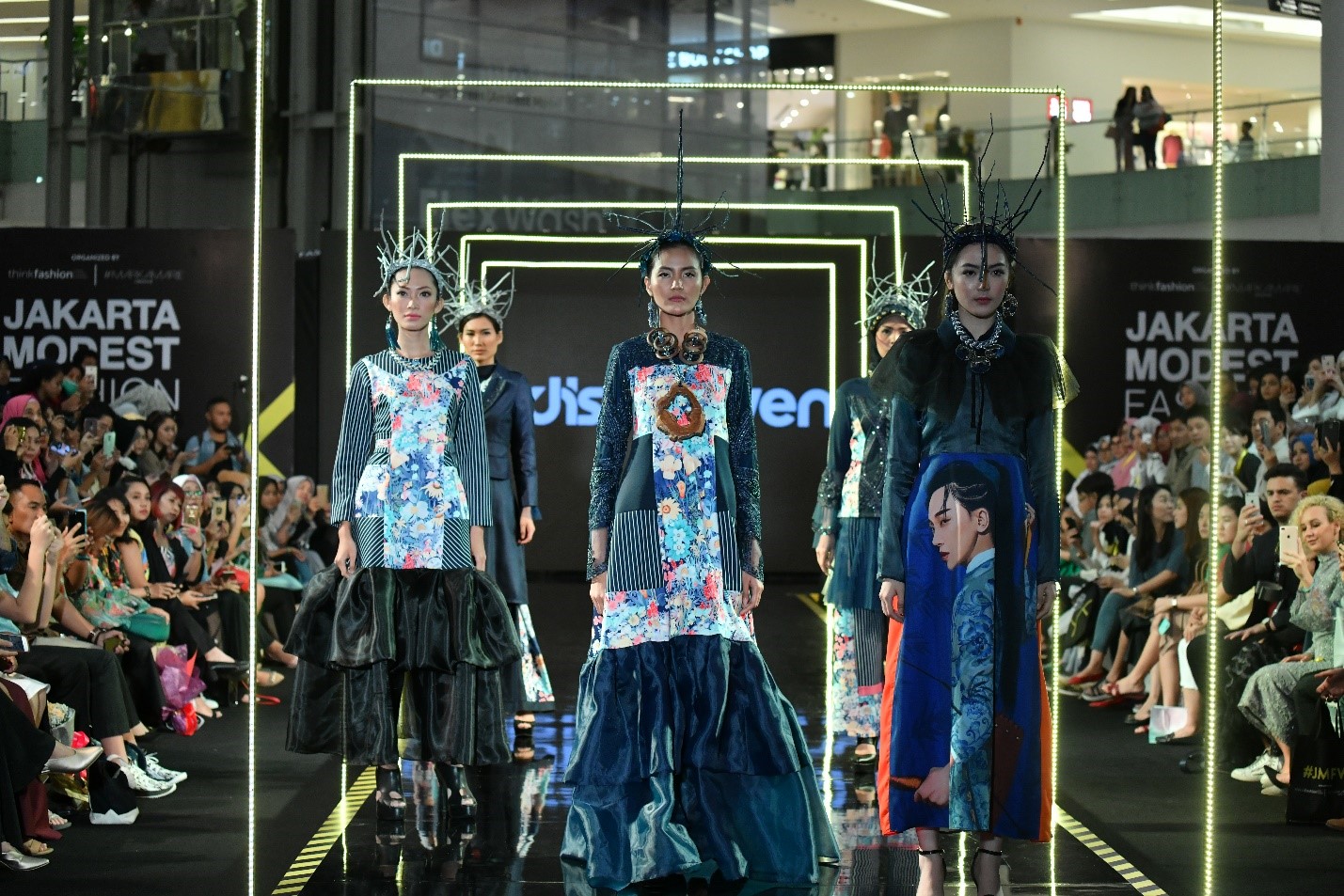 What is next for Think Fashion?
Ozlem: "We, at Think Fashion, see ourselves as the think-tank of the modest fashion industry. Since we are doing huge global Modest Fashion Week events (Istanbul-London-Dubai-Jakarta) we are very well connected from the designers to the media, from the buyers to the associations. With the help of that global network, we understand the problems and create solutions for them.

What we realized the industry needs is more online & offline retailer platforms to highlight modest fashion talents globally and help them to expand other regions faster. That is why we are planning to launch very soon our own Modest Fashion Week e-commerce platform with the motto of "from catwalk to wardrobe" through the modestfashionweeks.com. Also in Dubai Modest Fashion Week 19 we want to take Modest Fashion Week event series to another level."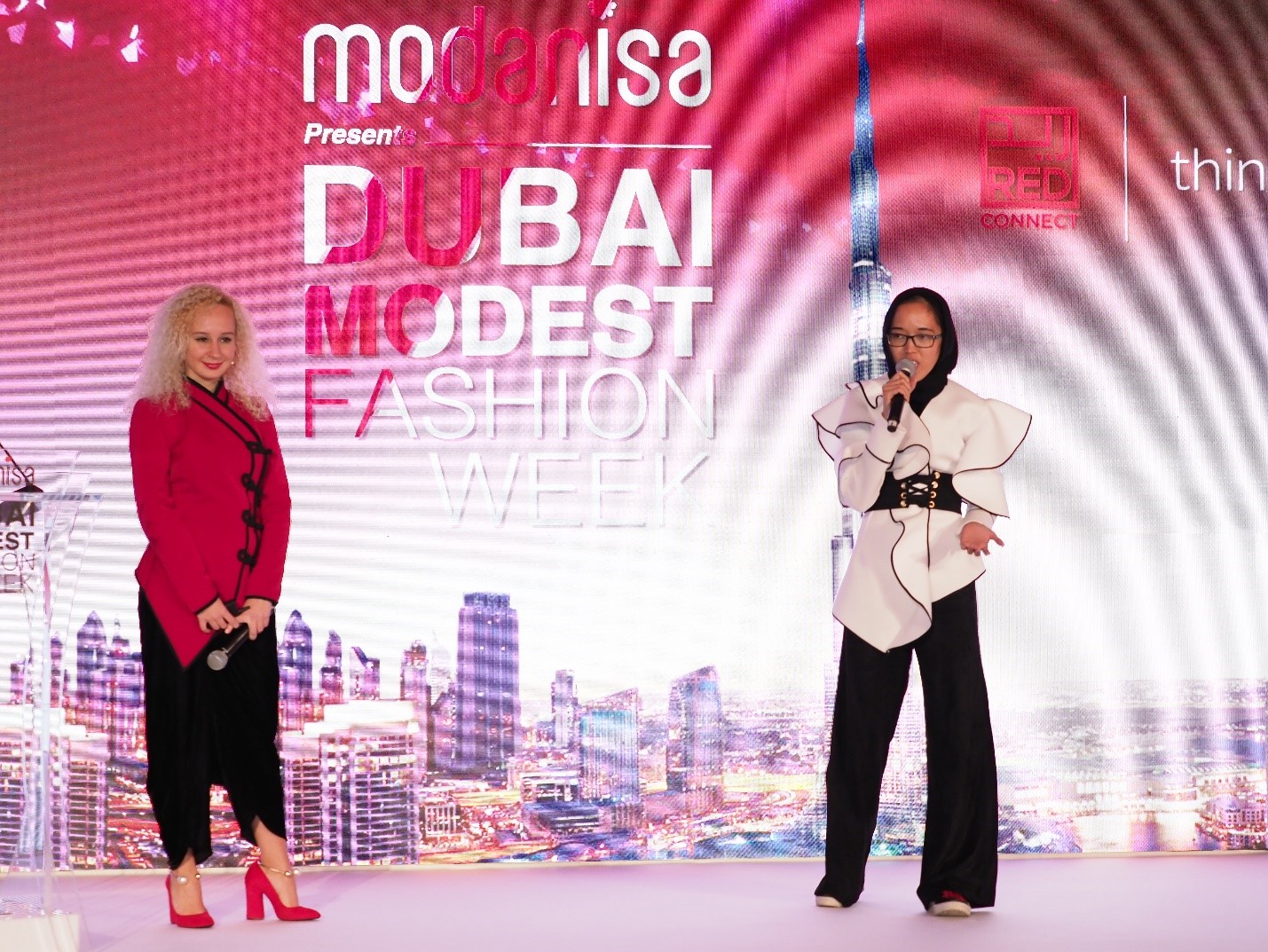 Franka: "As Ozlem has mentioned, we plan to launch a catwalk to wardrobe e-commerce platform in coming months. We believe this platform will allow us to solve one of the main problems we have seen the industry face – connection to the buyers. For a long time we have been trying to connect the brands and designers to buyers, but we realized – why not become they buyers ourselves! So, this is our next step.. Think Fashion as the buyer."

Fabulous designer and modest fashion darling, Zeina Ali, closed Day 1 of Think Fashion Modest Fashion Jakarta in trademark quirky carefree style. A collection awash with feathers, silk and embellishment. I managed to catch Zeina after her successful closing show:
Zeina, your latest collection we have just seen is as divine as it is eclectic – what was your inspiration?
"The collection, Synesthesia, is saturated in the dream, the dance and the dare – the elements that create a fairytale. The dream represents memories of the perfect childhood; soft fabrics, innocence, powdery color. It marks the beginning of the story. The dream is followed by the dance – the lustrous vivacious highlight of the story that brings the protagonist to light. When dancing, the sparkles and vivid color dance with the wearer; they mirror her beauty and free-spirit. The fairytale comes to a happy conclusion with the dare – when the sophisticated and elegant character surfaces. The wearer embraces her mystery and sharp attitude with darker tones and stronger shapes."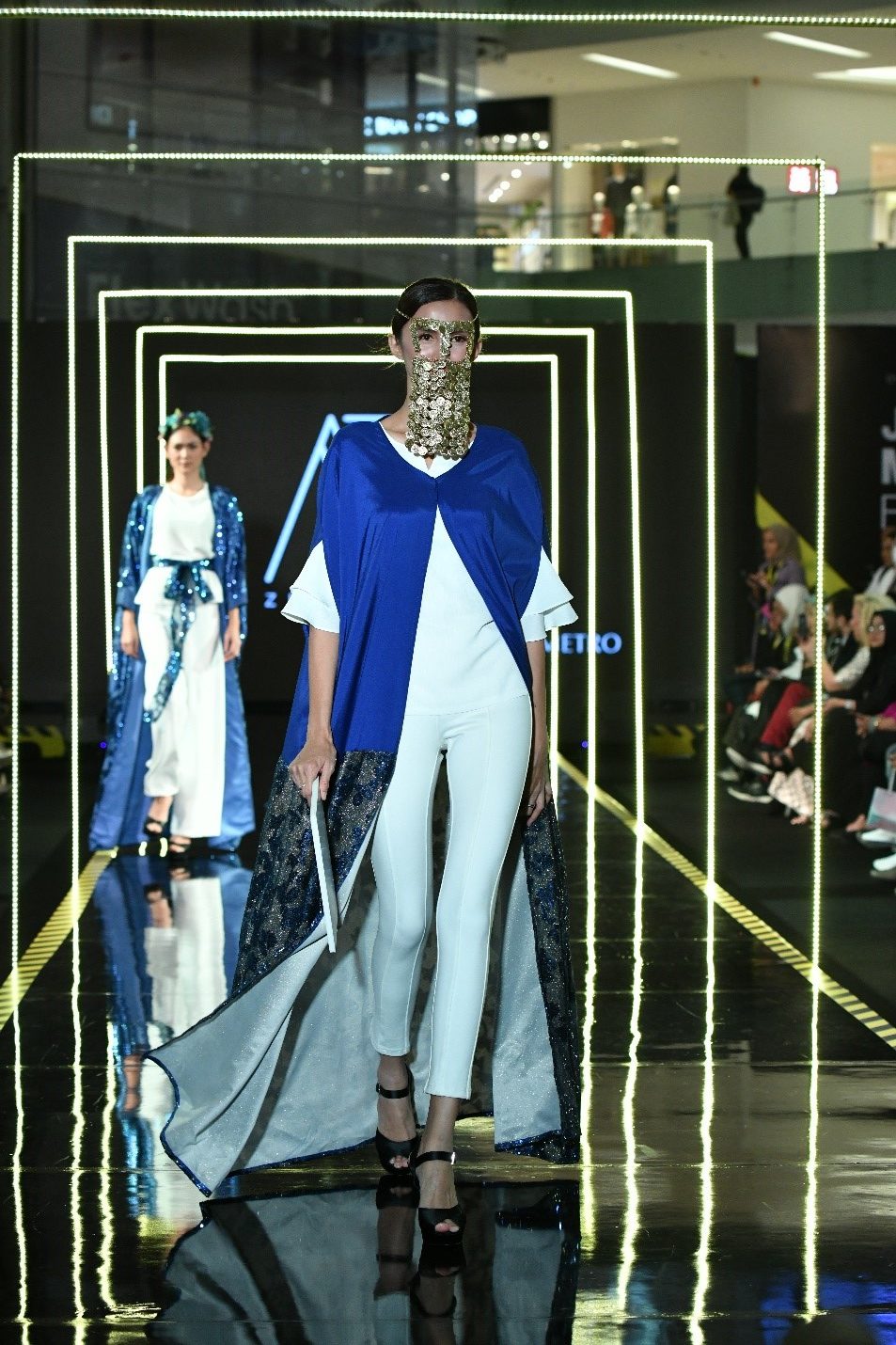 What does Modest Fashion mean to you and what are the latest trends?
"Modest fashion, in my opinion represents elegance, confidence and maturity. I feel modesty as a concept, defines me..no matter how crazy, fun, or outgoing I can be there's always a lady within which to me is reflected in modesty and kindness."
Any advice for young designers wanting to make it in the modest industry?
"What I truly want to see and focus on is how to offer trends that are not modest to modest clients and ladies. Be it in colors, cuts, ruffles or any sort of element that we might see on runways. The magic to me is how to implement global trends in modest fashion creatively and subtly without seeming to be trying too hard."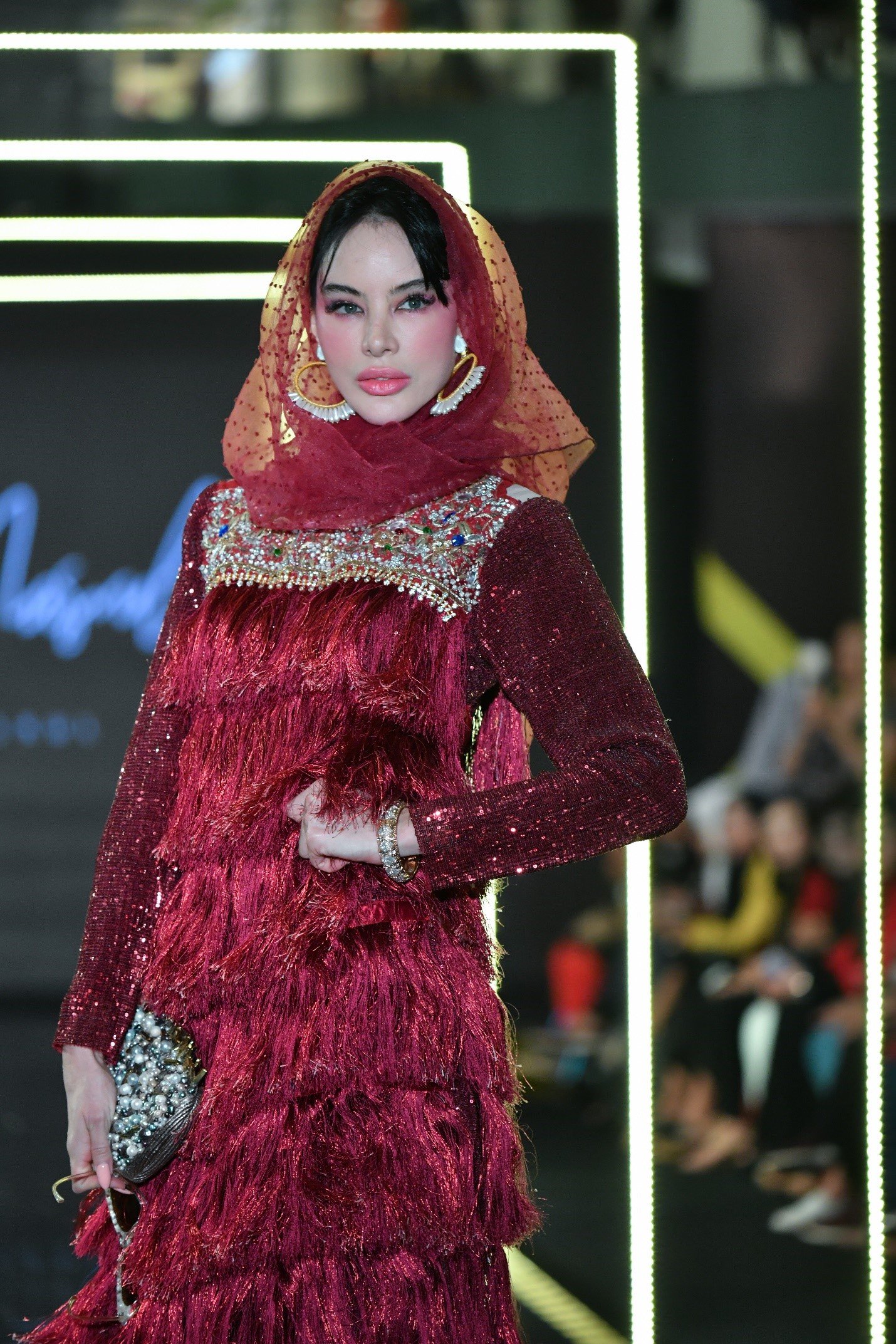 We look forward to the next instalment of Think Fashion Modest Fashion Week. Dubai, a city best known for super high-end luxury, is firmly cementing itself as the capital of luxury modest fashion, the emerging super-trend within modest fashion. The city will again play host in February 2019 for an even more decadent instalment with a focus on super-luxury. Think Fashion is expecting participation from many of the luxury fashion, jewelry and lifestyle brands and it will be hosted at a secret super luxury location.