California is a great travel destination almost the whole year round, but my personal favourite is doing a road trip in the fall. If you are adventurous and enjoy active travelling, moving from one place to another, I highly recommend to spend a few days driving along the Pacific coast from San Diego to Napa Valley. The journey will offer breathtaking views as well as delicious dining and luxury lodging experiences.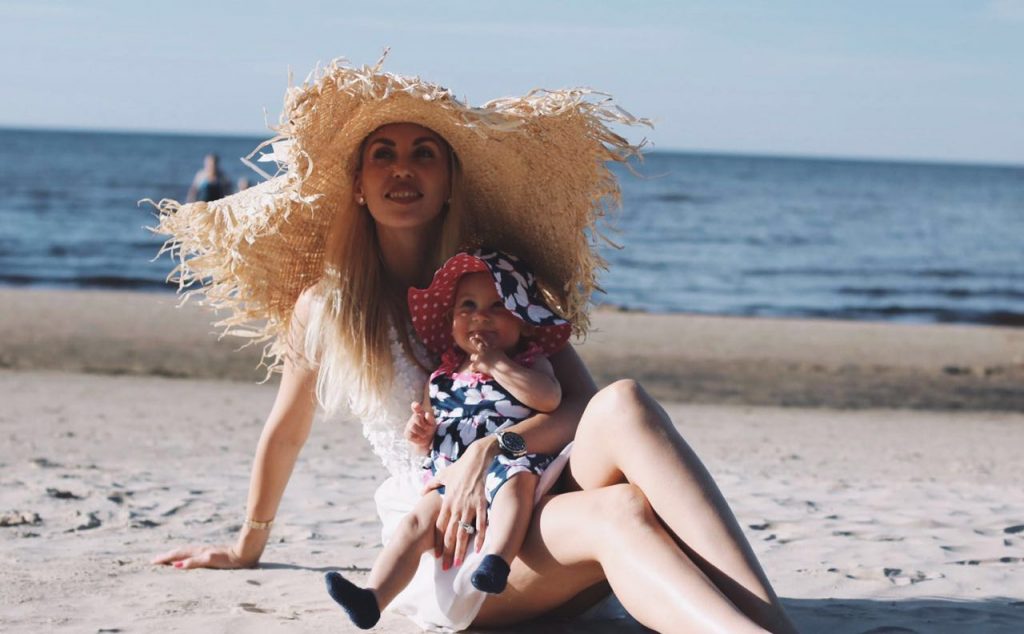 Start in San Diego and spend a day or two in this lovely city with its famous satellites: La Jolla, Del Mar, and Rancho Santa Fe. Rated as one of the top places in the world for its attractive climate, San Diego is surely worth a visit. Checkout the famous San Diego Zoo, a pioneer in cage less exhibits, it is a home to over 3000 different animals and over 650 species. Spread over 100 acres it is divided into themed areas representing different parts of the world. The Zoo is located in Balboa Park, an urban cultural park that hosts many beautiful gardens, museums and walking paths. A must do is the San Diego Museum of Art, the oldest and largest art museum in the region. The collection features work by Matisse, El Greco, Francisco de Goya, Diego Riviera. Walk the glorious Park's gardens: Japanese Friendship garden, Spanish style garden and Palm Canyon are among my favorites.
If you like hiking, Torrey Pines Natural Reserve is one not to be missed. The 8 miles of trails offer a breathtaking view of the cliffs and the sandy beach. To rest in peace after an exciting day, stay at the Loge at Torrey Pines or the Fairmont Grand Del Mar. If you feel like being extra glamorous, check out Hotel Del Coronado, where Marilyn Monroe starred in "Some Like It Hot"
For fine dining book a table at the Marine Room, the beautiful La Jolla restaurant has been around for 70 years and is considered a true landmark. The dining room has huge windows facing the ocean. If you so happen to be dining during high tide you may enjoy an outstanding view of the powerful ocean waves splashing against the window panes.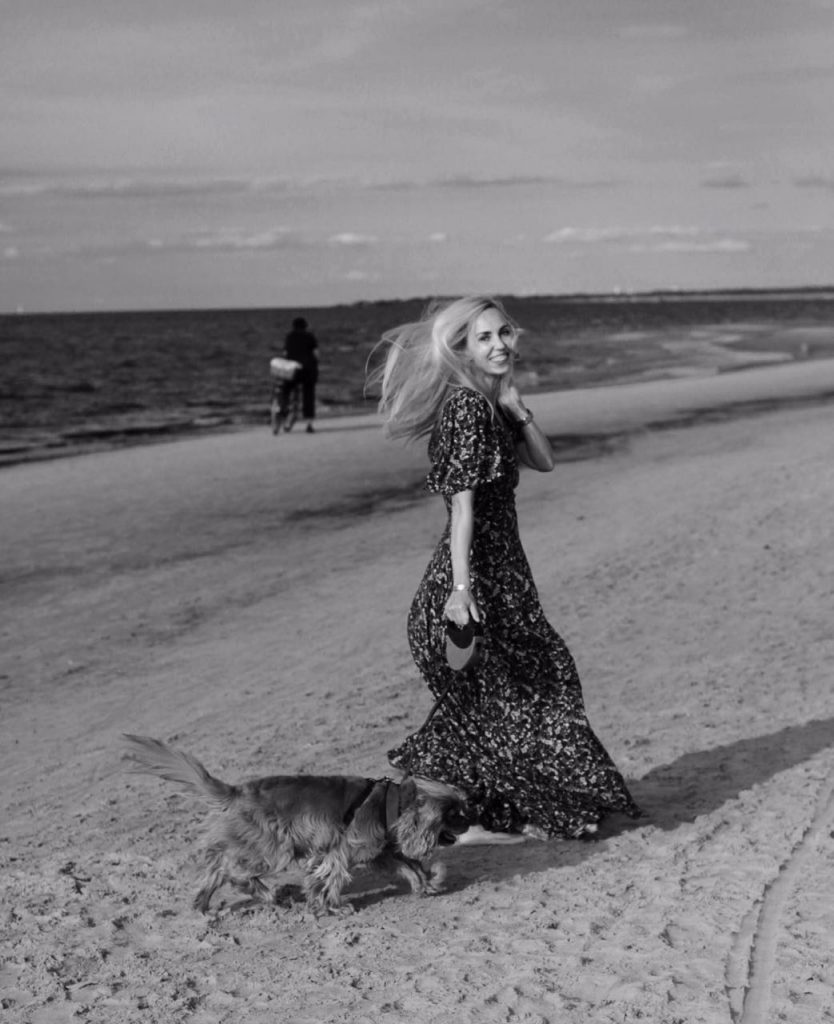 For another iconic spot visit Bertrands at Mr A's, open for 50 years, with its original essence still very prominent. Bertrands is located on the roof of an office building offering sophisticated cuisine with a panoramic view of the city and San Diego bay. The Market is definitely a unique dining experience, not perhaps for those who love outdoor dining. This trendy restaurant is located in a shopping plaza in Del Mar. Although it does lack a terrace, it compensates by offering a very chic contemporary setting, a very famous chef and an inventive Californian cuisine. If you are looking for the freshest and finest sushi in the area go to Sushi Ota. The restaurant is noisy, crowded and the setting simplistic but the sushi speaks for itself. Discover creative rolls and fresh sashimi that will delight your taste buds.
To continue on the active adventuring, start your drive north towards Los Angeles through Orange County, a place that deserves a separate article entirely just to describe its vibrant little beach towns. Newport Beach and Costa Mesa certainly have plenty gourmet hot spots, but if you are passing by and want to stop for a quick lunch, walk or a coffee, then go to the picturesque Laguna Beach, well known for its artistic community. For delicious seafood enjoy the fresh tastes of the sea at Slapfish or a super creative Wednesday-to-Sunday brunch at Break of Dawn.
Soon you will arrive in the land of angels, Los Angeles. Spend a night or a few days in the entertainment capital of the world, surrounded by its beautiful landscapes and people. Stay at the classic Beverly Wilshire, the recently renovated Hotel Bel-Air or the scandalous Chateau Marmont. Attempting to narrow down restaurant recommendations for LA is certainly a challenge. With an abundance of beautiful, delicious and trendy places, I am going to only mention a few of my own picks but be warned there are many more to find. Stop by the Ivy for a great lunch and a spot of people watching. Make sure to book on the terrace and be prepared to face the celebrity crowd. The North Robertson Boulevard is a nice place to shop afterwards for funky and contemporary designers. For dinner, Il Pastaio, a classic Italian restaurant in Beverly Hills will not disappoint. While it seems like a simple choice, reservations are key as this understated gem is a must with authentic, delicious food.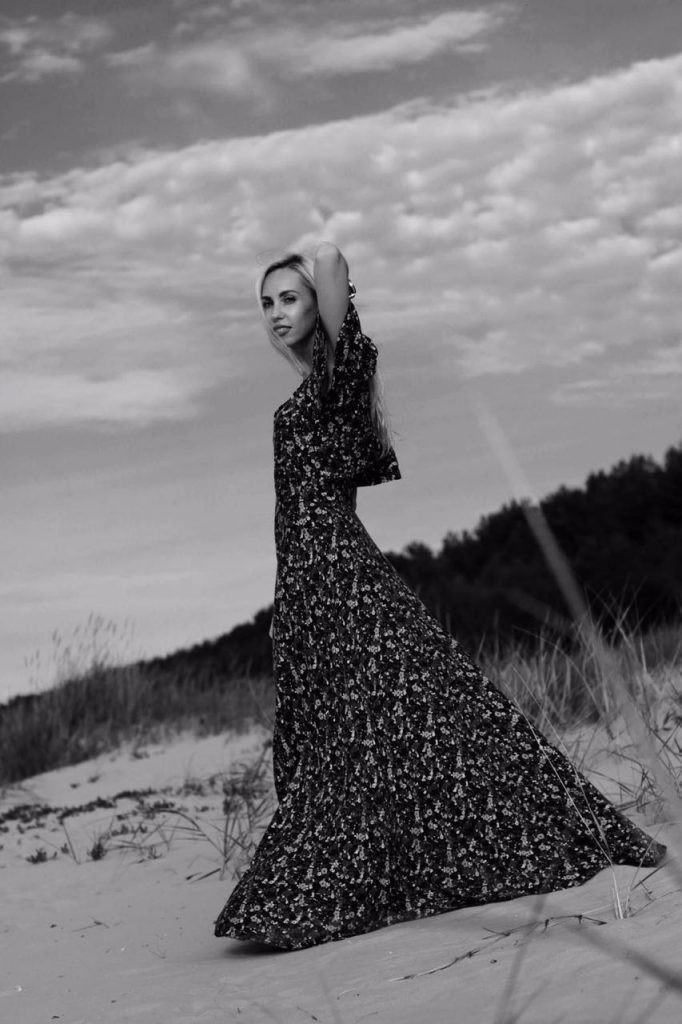 For a more experimental cuisine experience, book a table at Cleo or Katsuya Brentwood. The former is a creative Lebanese setting with a bustling atmosphere, and the latter is my favourite alternative to Nobu that will leave you feeling fully satisfied. During the day walk the beach from Santa Monica to Venice and have lunch at Gdjalina before you head off to the Getty Centre. The late afternoons are my personal favourite as you witness the gorgeous views. Enjoy mesmerizing sunsets accompanied by a crisp glass of local Pinot Noir.
Come morning and it is time to get back in the car, driving on Route 1 towards Malibu. Enjoy the stunning beach with a hearty breakfast or an early lunch at Geoffrey's. Drive north to Santa Barbara. If you happen to come there on a first Thursday of the month you can participate in Art and Culture celebration. Galleries, museums, shops and other art related venues open their doors to customers with live music performances, exhibits and other enriching entertainment. Spend the night at the Four Seasons Hotel and in the morning visit the Coronado Butterfly Preserve, a truly special place. From October to March, monarch butterflies migrate to spend their winter at this magical park. Have lunch at the Harbor and then head towards Big Sur. On the way there you may want to stop by the Hearst Castle, the publishing magnate's estate of mixed historical European styles, now housing an art and antiques museum.
Head north towards Big Sur and be prepared for spectacular scenery. Named as one of the most stunning meetings of land and sea in the world by The New York Times, Big Sur is a nature's wonder that attracts visitors from around the world. Spend the night at the magnificent Post Ranch Inn or at the Ventana Inn. The Big Sur offers an abundance of wild and wonderful hiking trails. If time is limited two hikes you do not want to miss are the McWay Waterfall trail and Ewoldsen trail.
When your feet are tired and eyes are dazzled by the great natural beauty, head towards Napa Valley. Make sure to stop by Carmel-by-the-sea just one hour north of your hotel for a nice lunch and walk along the harbour. Then, via Pebble Beach 17-mile drive, а nice scenic road will take you through famous mansions, golf courses and local attractions.
You are then going to pass by Silicon Valley, the tech capital of the world and an opportunity to experience the innovation centre first hand. It is only really worth doing it if you are lucky enough to have friends who can give you access into the infamous Apple, Google and other tech giants' campuses.
Arrive to Napa Valley in the evening. Choose your lodging from one of the several wonderful hotels like Auberge du Soleil, Carneros Inn or the Bardessono. Spend the next few days tasting fine Californian wines at the world's famous wineries such as the Silver Oak, Caymus, Mondavi, Quintessa, Blackbird, Frog's Leap and many others. If you get tired of tasting wines and want to taste something else stop by Napa Smith or Bear Republic Breweries for some local beer, Kollar Chocolates and Round Pond Estate for olive oil.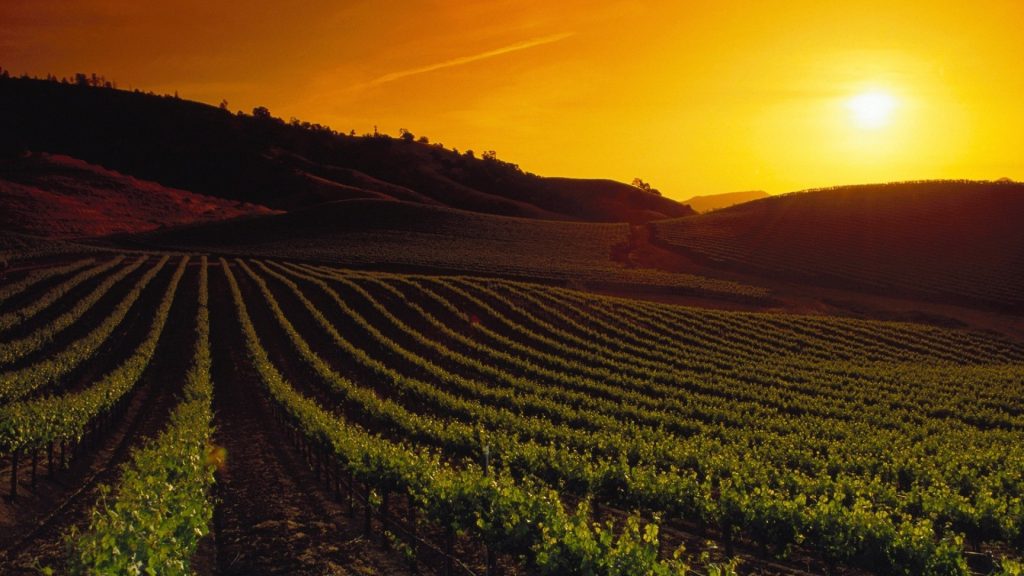 While in the area, visit Di Rosa: the 200 acre estate that offers visitors several indoor and outdoor exhibits of contemporary Northern Californian art. The outdoor grounds are open for guests without prior reservations while for the main indoor collection it is wise to book a tour. In the afternoon more local wines may tickle your fancy or perhaps some unique art and decoration pieces can be browsed at the exclusive South-of-France inspired Maisonry: a contemporary gallery with an intimate garden lounge.
Golfers should visit the semi-private Chardonnay Golf Club and the Eagle Vines Golf Club that are open throughout the year and offer beautifully set 18-hole courses set through the acres of scenic vineyards. If you prefer something with a bit more of an adrenaline kick, the Sonoma Raceway is the place for you.
Completing Napa Valley's highly hedonistic experience are its world-class restaurants. For lunch, the famous Farmstead. This not-to-be-missed farm-to-table restaurant is set in a former barn and has a charming atmosphere revolving around the open kitchen, with fresh organic ingredients and friendly staff. Another great lunch venue is Bouchon Bakery: Thomas Keller's traditional French bistro (open from lunch through dinner). It features a seasonal menu with a raw bar which will greatly satisfy the health conscious.
In the evening, if you were not able to get a table at the legendary French Laundry, dine at the trendy Japanese Marimoto or at Thomas Keller's Ad Hoc with a four course pre-fixed chalkboard menu that changes daily. And the next day, before you head home, do wake up bright and early to explore the Valley at a bird's eye view with the "Balloons above the valley" sunrise ride. Don't worry, they will provide plenty of freshly brewed coffee with a pastry to wake you up before the flight and finish your wonderful Napa experience with a champagne brunch celebration!