We had the pleasure to meet the Kazak-Russian artist Aida Emelyanova who had an outstanding exhibition called 'I Do Whatever You Humans Do' in Mayfair's Socialista Members Club during London's iconic Frieze week. Following her controversial show 'I Do Whatever You Animals Do' and 'Fate and Fortune', 'I Do Whatever You Humans Do' was inspired by the role of women in today's society. In 12 distinct photography pieces and one surprise sculpture, Aida created a connection between a human being and an object.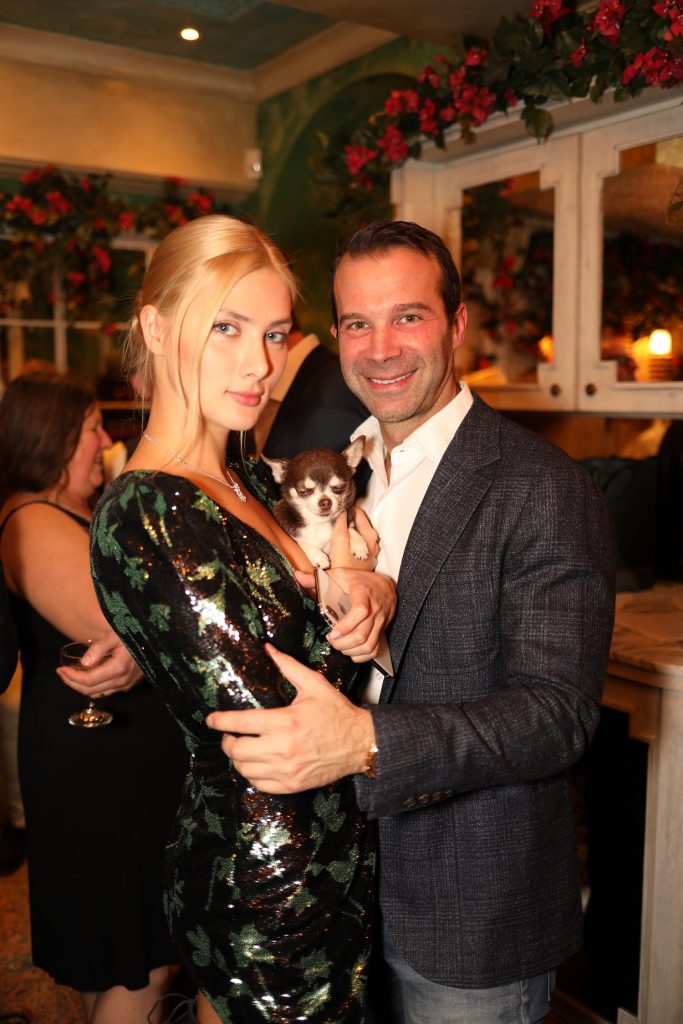 Aida, who is also the producer and director of photography says, "When I take photographs, create a story board, draw and sculpt I try to convey a certain message behind each piece of work. I look at it as a way of escapism. An escape from reality, from day to day life, from the mundane we are so often stuck in, not even realising it. Sometimes I see some wild images in my mind and I immediately make sketches and work with and through them until I can see a link and a coherent story coming together. I love the idea that in my art I can make any fantasy come to life, make it so real. When I start to work on a new project I try to make my pictures unique, something that I have never seen anywhere before. I put a great deal of energy into each concept and each photo shoot. My goal is to make people notice, to stop and wonder and ask questions rather than just to create an aesthetically correct or pleasing image leaving no trace of wonder in the viewer'. Every image depicts a scene from Aida's internal monologue; every image is like a movie with complex and imaginary stories. Every photograph has a past, a future and an end; Aida also incorporates desire, beauty, complexity, fashion and lust into her stories.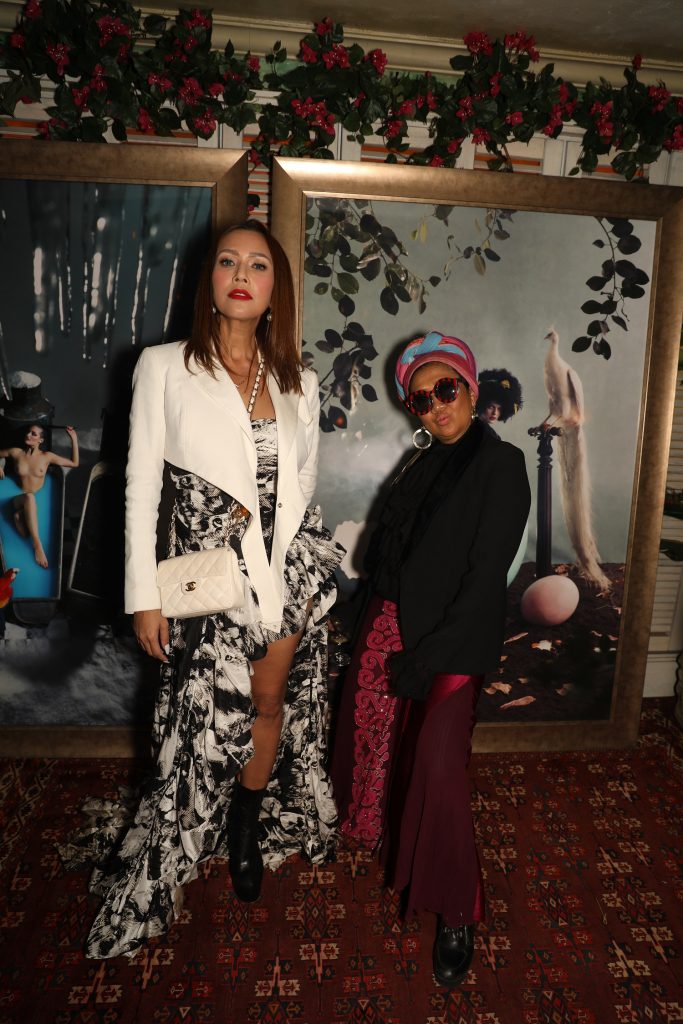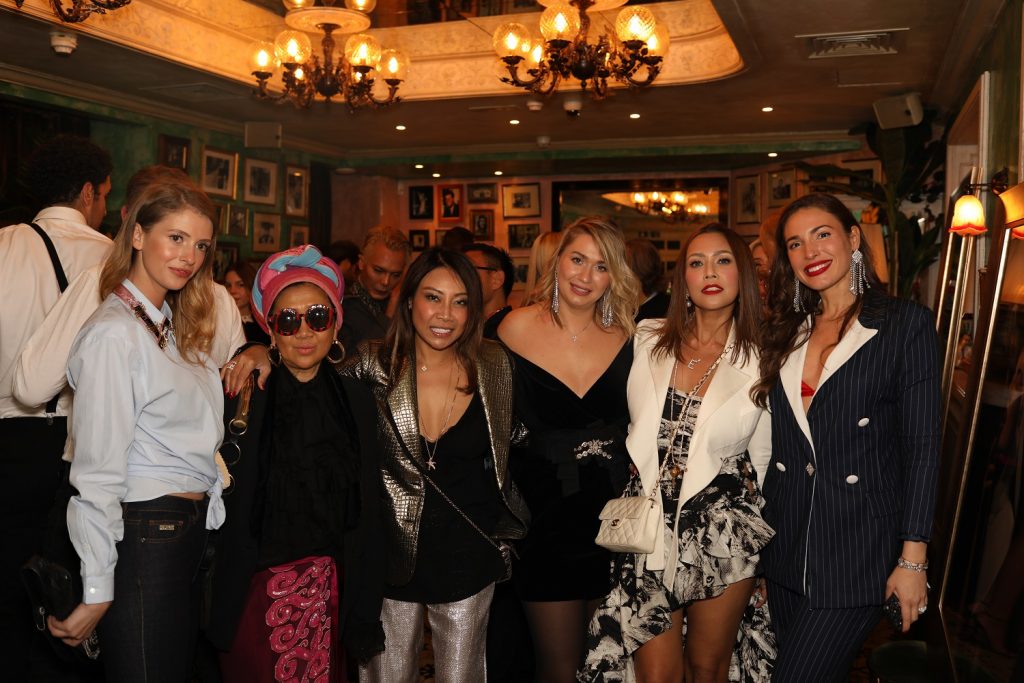 Having graduated from Chelsea College of Art with a degree in Fine Art, Aida has focused her work on the world around her while also channeling her memories as a young girl and challenging our perceptions of reality. With an emphasis on crossing the line between normalcy and insanity, Aida hopes to channel feelings of loneliness, suffering and madness in her work.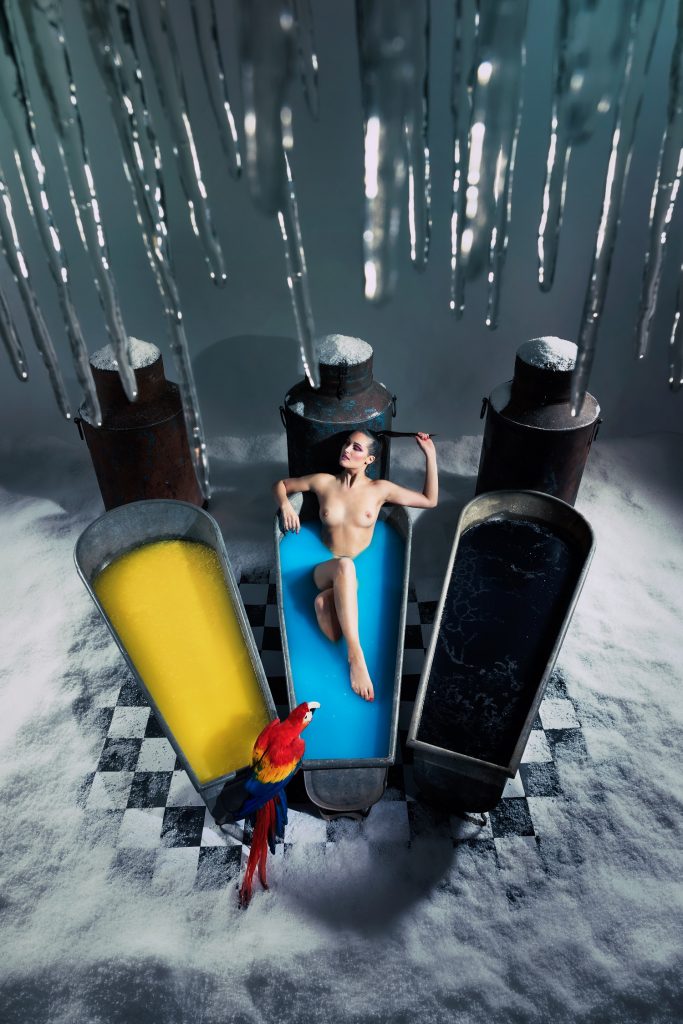 On her return to Mayfair, Aida stated: "I was very excited to bring my work back to Mayfair with the hopes of inspiring art lovers with my thought-provoking images. The show brought together my love of surrealism, politics and sensuality."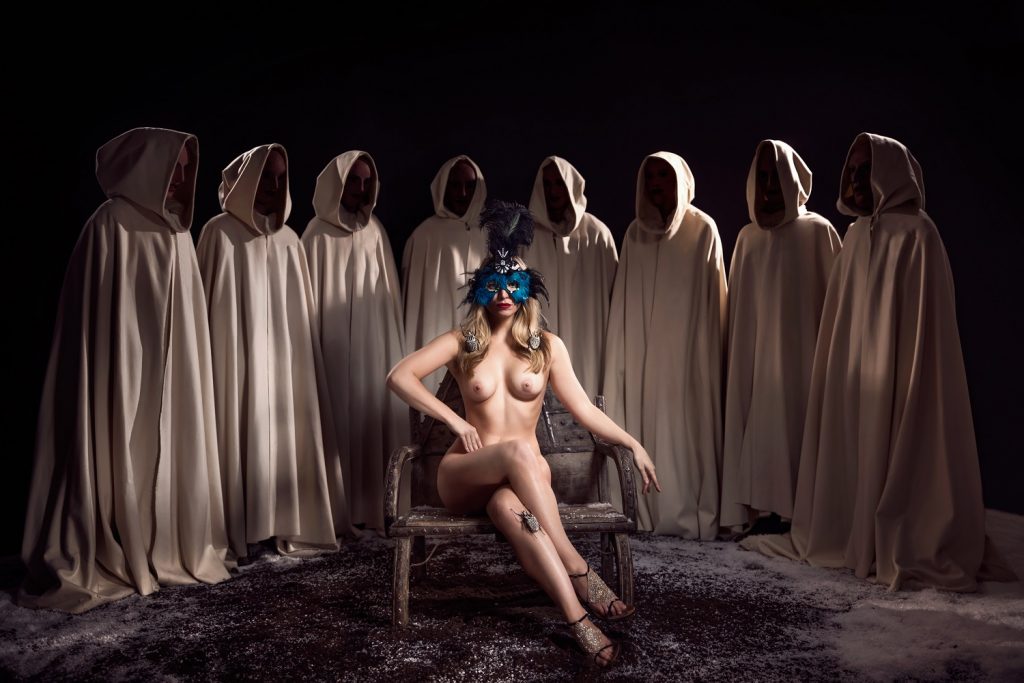 This was Aida's third solo-exhibition following her previous showcases 'I Do Whatever You Animals Do' at 12 Hay Hill Member's Club in November 2015 and 'Fate/Fortune' at 99 Mount Street in 2012. Aida has also exhibited at the Chelsea College of Art and Design Show (2011), Air Gallery at Dover Street London (2010) and "I Want to Go Back Where There Is More to Life than You" (2010).
The center piece of the exhibition was a 1.3m x 1.7m picture representing the old-fashioned propriety and drabness of life in the Soviet Union. In the post war era sexuality was deeply hidden and there was little question of a Western style sexual revolution taking hold. The socialist USSR lacked the capitalist West's commercial culture that used sex to promote consumption. Soviet media were tightly controlled by a very prudish censorship. The regime forbade private, non-governmental organisation, so feminists and sex radicals could not agitate publicly for change. There was a sexual revolution in the Soviet Union during 1960s and 1970s and it was marked by significant differences to the simultaneous revolutions in the West and this is exactly what Aida wanted to express through the 'NO SEX IN USSR' piece.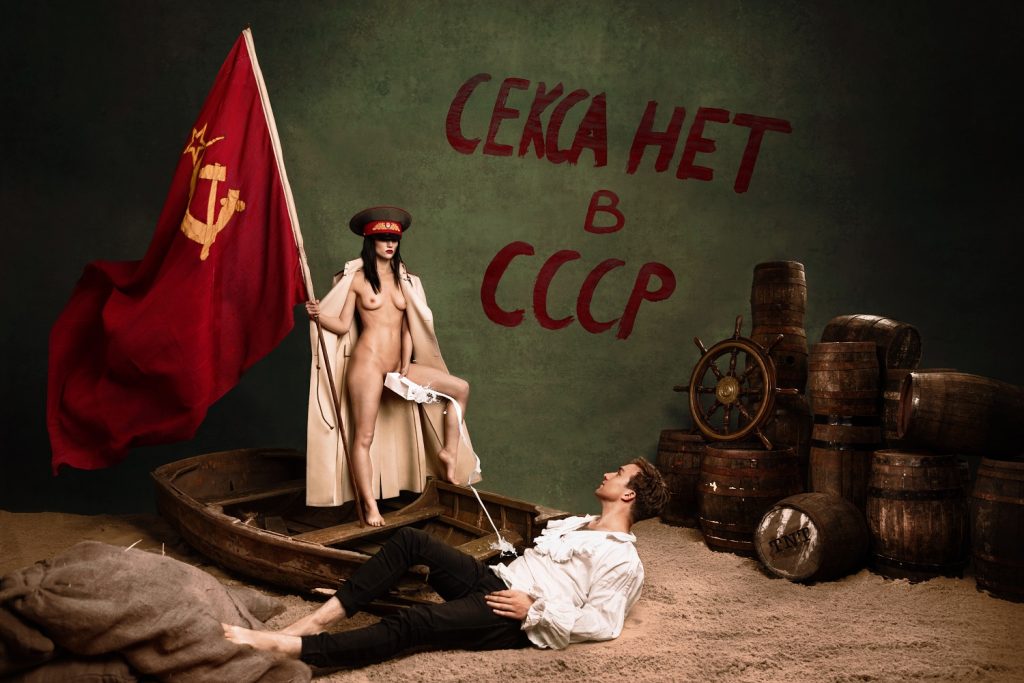 Since 2015 Aida is represented by Belsta Art and Events, a London based art consultancy that focuses on events management, PR, highly tailored events that match collector to artist. You can see more of Aida's artwork at
www.aidaemelyanova.com
or contact the 'Belsta Girls' for more information
www.belsta.co.uk