Japanese pilot Hiroshi Hamaguchi is no ordinary motorsports driver. He has consistently astounded most racing pundits throughout his career by outperforming in a variety of racing series both at home and abroad.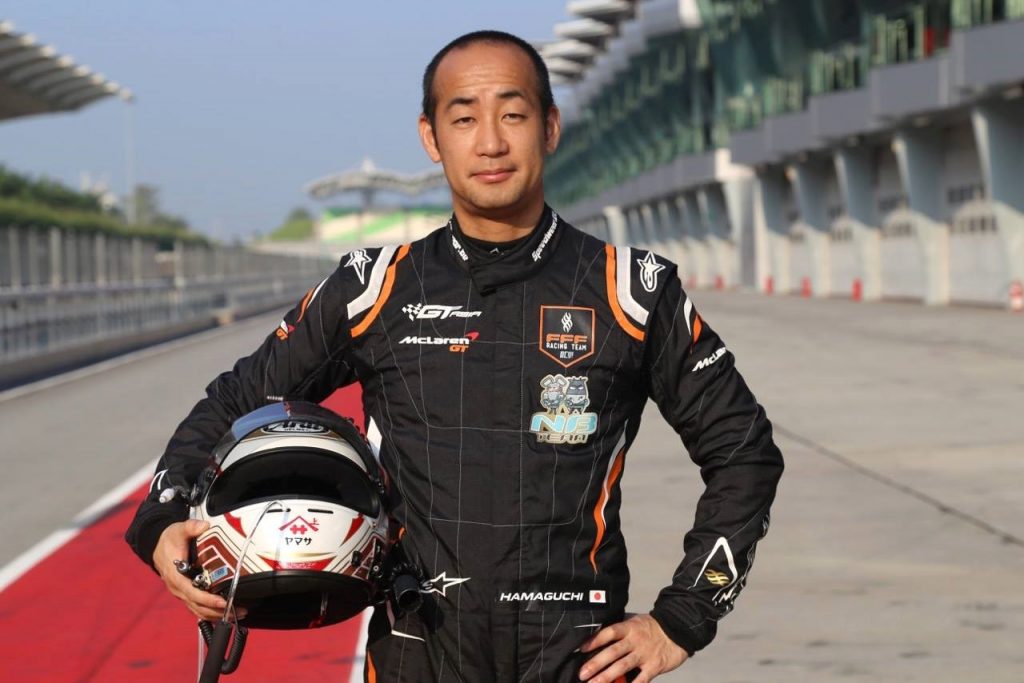 Heads started to turn when he won the Porsche Carrera Cup championship gentlemen's class in 2008 in Japan. It was his very first year of racing. He won six races out of the eleven, achieving pole position in all six.  Somehow calling him a "late starter" doesn't quite convey the astounding fact that Hiroshi only started racing at the age of 31.
Since 2008, Hiroshi has won races in Super GT in Japan, achieved the Malaysian Merdekker 12 Hour overall win, and has won races in the GT Asia series in 2014 and 2015 driving for McLaren. From this year, Hiroshi is looking to prove himself in Europe by competing in the inaugural season of the GT3 Le Mans Cup. It is the year that Michelin and the ACO launched the Michelin GT3 Le Mans Cup, although little overall fanfare, the series has turned out to be a fantastic concept that produces thrilling races. The series includes some top level drivers and a few surprise names such as ex-Moto GP driver Marco Melandri.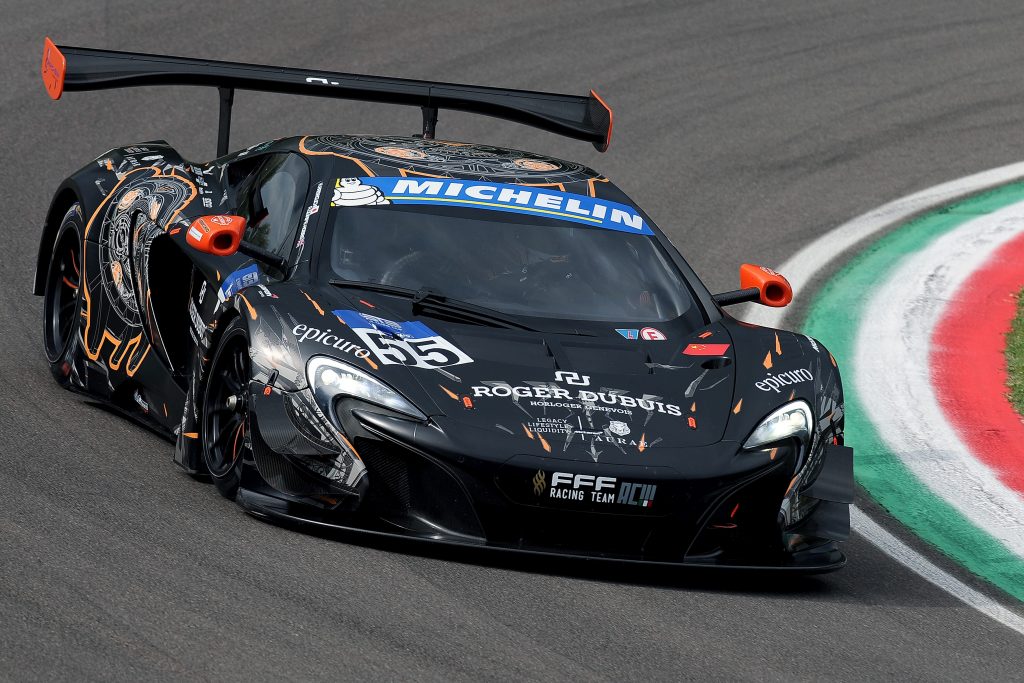 Hiroshi is a bit of an anomaly when it comes to racing. His younger years were spent in other sports and he was actually a top level athlete in College in the US. He played NCAA basketball for Chapman University and was one of the first Japanese kids, directly from a Japanese high school, to play in the championship. It does not end with top level sports, Hiroshi is also the founder of Hamaguchi Asset Management (HAM) which consult on M&A, PE investment and the real estate asset management businesses in Japan. Hiroshi specialises in helping overseas investors who are interested in purchasing Japanese companies and real estate.
What many people do not know about Hiroshi is that he also happens to be a direct descendant of the founder of the Yamasa Corporation (Japan). Founded in 1645, Yamasa is a billion dollar company and one of the most established food related conglomerates in Japan. The company is still run by his family and was established way back during the time of the Shogun era of Japan. It was even appointed as the best grade soy sauce by the Shogunate for its quality.
His family is the stuff of legends in Japan with many mysteries untold. One such example, around the end of the 19th century, a popular legend sprung up about a man in a village who saw a huge tide coming in and burned his rice field to warn the villages of the coming tsunami. Such tales emphasise the importance of warning systems when earthquakes hit and are often re-told in textbooks or schools all over Japan. This particular legend is in fact based on an actual event in the life of Goryo Hamaguchi, Hiroshi's great great grandfather. There was indeed an earthquake and Tsunami in the area where Goryo lived in 1854. Goryo was only 35 at the time and lived in town. By setting his rice fields on fire, he was able to warn the people in the area of the coming tsunami. But what he did after the earthquake was in many ways even more courageous than the warning fires. Goryo spent his own savings, 4665 ryo or gold coins, which was a huge sum at the time (a family of four could live comfortably on 10 ryo a year) to make the area around his village more secure and able to withstand earthquakes and tsunamis.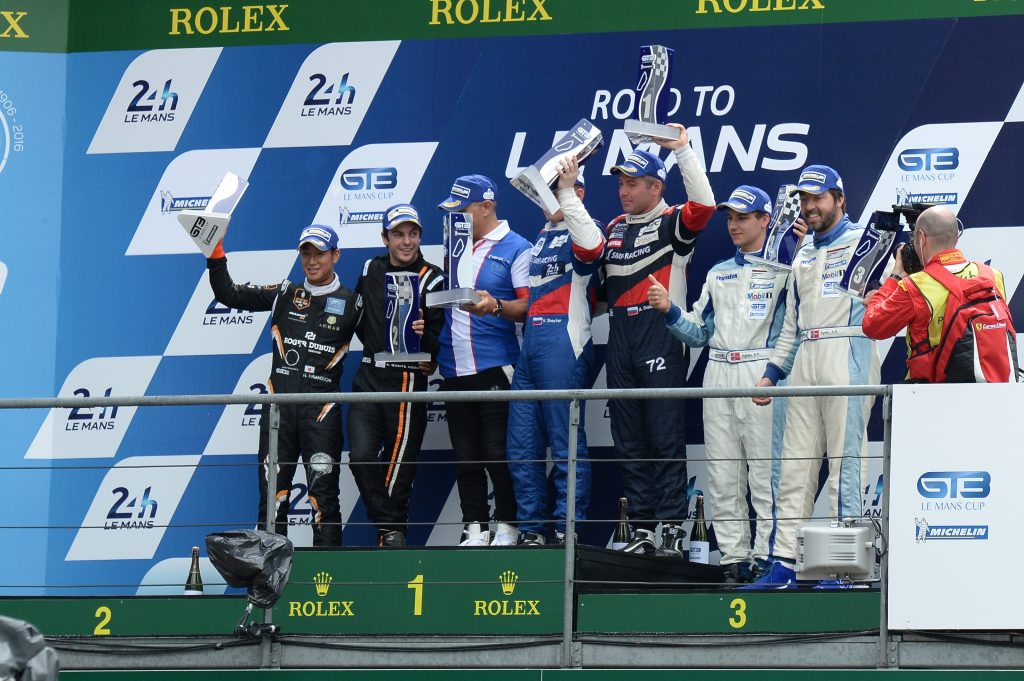 It was very surprising when Hiroshi decided to get involved in finance and race car driving, rather than enter the family business. Hiroshi has ensured that just as much determination and effort has gone into building Hamaguchi Asset Management as his racing career.  Today, HAM is a top private consulting firm providing its clients with a wide range of investment banking and consulting services regarding investment opportunities and strategic partnerships in the Japanese market.
So, whether you want to talk about Yen currency levels, the ramifications of negative interest rates or what is the ideal driving line at LeMans, Hiroshi is the man to seek out!