KARL-FRIEDRICH SCHEUFELE
Earliest memories
Some of my earliest memories as a child are of taking my bicycle over to my parents' factory in Pforzheim, Germany. I loved to handcraft collages with watch parts and other materials left over in the workshops. Then, at the beginning of my twenties I truly pursued my passion for fine watchmaking when I designed the St. Moritz watch, the first steel watch of Chopard at that time, which is the inspiration behind the new Alpine Eagle collection.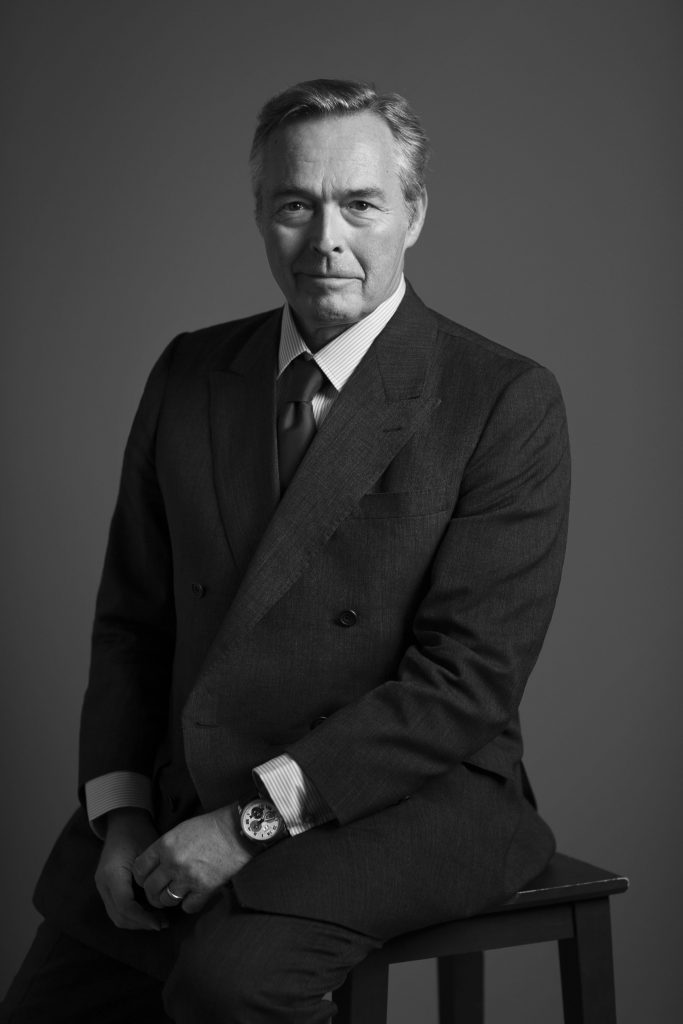 Family business
Being a family owned and independent company is one of our main strengths and this is clearly an advantage. As one of the last family Maisons in the Haute Horlogerie and High Jewellery field, we can pursue long-term visions and projects without having to please investors, seeking short-term profit. While we put a lot of emphasis on innovation and creativity, we strongly believe that tradition, respect of heritage and exceptional artisanship contribute to our success. We develop collections with passion. When entering a Chopard boutique, customers can feel the family dimension. This enables us to provide a privileged contact and added "customers experience", which is also the case inside our Manufacture, where our staff members appreciate the "family atmosphere".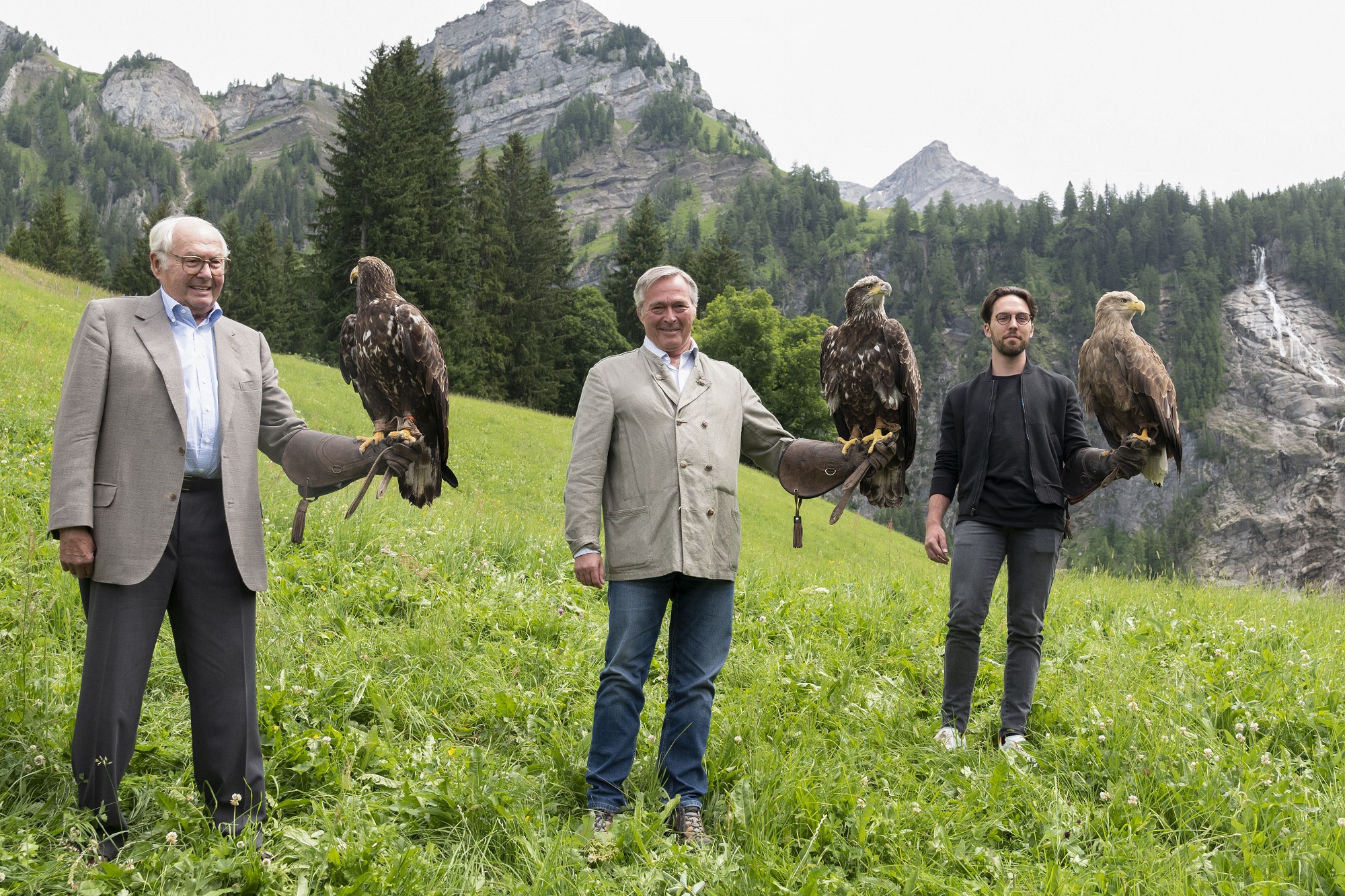 My proudest moment
When the L.U.C Full Strike timepiece won the 2017 "Aiguille d'Or" at the Grand Prix d'Horlogerie de Genève. I knew that we had created a truly unique model, but I did not anticipate such a great honour. We are very proud of this achievement. The L.U.C Full Strike was launched as a crowning point of the celebrations marking the 20th anniversary of Chopard Manufacture. For more than six years, we had been working on this model, which is one of the most sophisticated chiming watches to date.
Back to the future (revival of Ferdinand Berthoud)
Ferdinand Berthoud was one of the greatest watchmakers of his time; the 18th century, called the Enlightenment. His creations were truly visionary, both technically and aesthetically, but they also opened the way for great progress in the field of naval chronometry in France and the world over. Ferdinand Berthoud's timepieces accompanied explorers and scientists. With our contemporary collections we wish to pay tribute to him while going further still.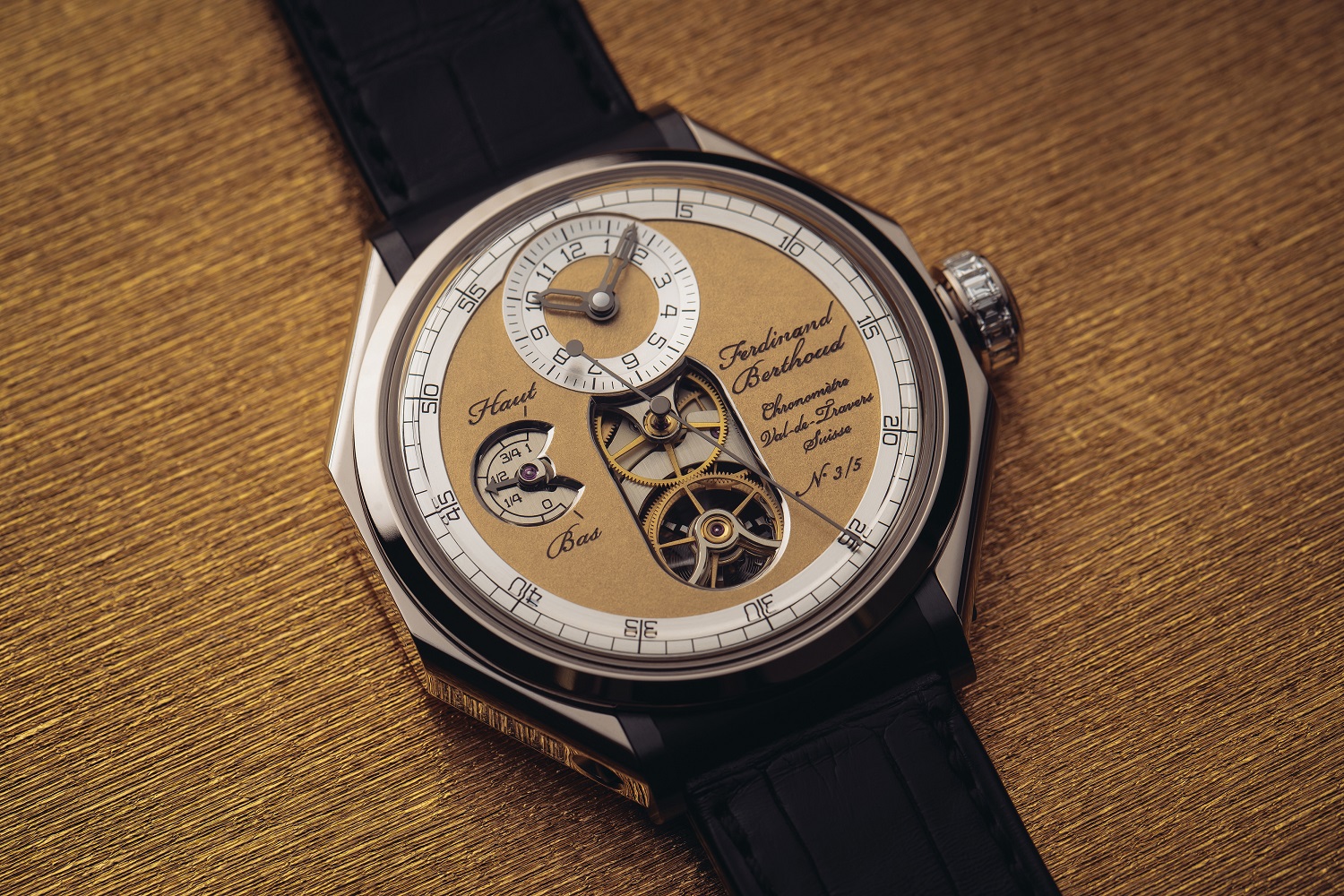 We have decided to revive his famous name and transcend it. We make exceptional watches with a contemporary spirit, we interpret the vision of Berthoud with respect. Nevertheless, our approach is far from classical, the values stay but we work with new materials, innovative features, etc.
Innovation & Creativity
When I was 22, I went to my father's office with a concept that, in my opinion, was incredibly innovative and modern: I wanted to create a stainless-steel sports watch! At that time, Chopard worked exclusively with gold. My father accepted the challenge and the St. Moritz soon became a bestseller and one of our icons. About five years ago, my son Karl-Fritz discovered a model of the St. Moritz watch in the drawer of my desk. After wearing it for a few days, he was certain that it could be reinterpreted without losing its character.  He came to see me trying to convince me about his idea. To be honest, I wasn't at first particularly interested because I believed that the St. Moritz watch was an icon and icons must be preserved as such. Karl-Fritz insisted and asked my father for help. My son then worked on the first prototype along with his grandfather and introduced it to me… This is how the project started.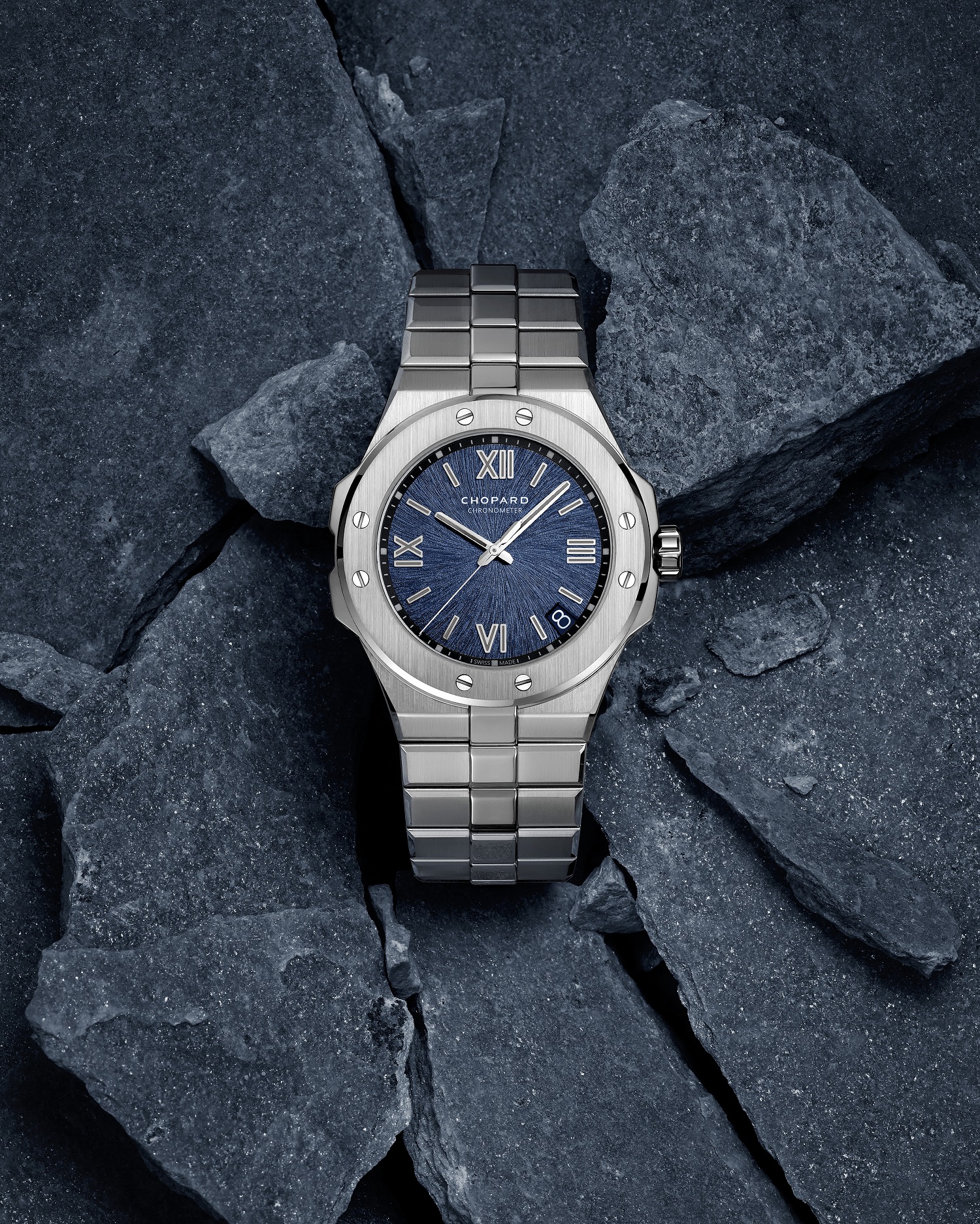 With the Alpine Eagle, we faced a major creative challenge, because it is a complex process to invent a new timepiece, but it is sometimes even more difficult to reinterpret a great design. We wanted to keep the essence of the St. Moritz but add a modern twist with new and sharper designs to the watch. Key elements that we focused on were the dials, the bezel, functionalities and the aesthetic look of the watch. Another important innovation, of which the development required four years of research, is the new Lucent Steel A223, exclusively used for this watch. It is also the first time that my father, my son, and myself have been working together on a new watch. I believe that it is quite unique in the industry to have three generations of the same family co-developing a new creation.
Wine making/ wine "aficionado"
Wine is one of my passions and so, for more than 25 years, my wife and I were looking for a wine domain in France. We then fell in love with Chateau Monestier-La Tour located in the Bergerac region, in the southwest of France. We acquired it in 2012 and converted the entire vineyard to organic and biodynamic viticulture. I discovered that making wine is very similar to making watches. With wine, as with watches, the passion and the craftsmanship, a sense of precision and quality as well as patience are essential. Additionally, for wine, we must rely on nature: people are dependent on her. But even with time, people do not master nature. A wine­maker has just one chance during the year to make a great wine – in watch­making we have a little more room. Watches can be collected and passed down from one generation to the next, which is not always the case with wine. There are only a few wines that can span generations without a loss of quality.
Classic Cars
My father shaped my passion for collecting cars. He is a classic car collector himself and he definitely inspired me. For us, classic racing and watchmaking are all part of the same world of sophisticated and accomplished mechanical engineering. We share the drivers' passion for high-precision mechanics and for exceptional objects. I think that lovers of fine cars often have a weakness for fine timepieces, and vice versa. In both cases, extreme precision and sporting elegance are especially important. The Mille Miglia that is called "La corsa piu bella del mundo", is the most important and prestigious historical regularity rally, with a large panel of exceptional automobiles and we have been the official timekeeper and main partner of the race since 1988. I have participated in the race every year since then; countless times with my dear friend and racing legend Jacky Ickx but also with my wife Christine. This year was particularly special for me as my daughter Caroline-Marie took part in the race as my copilot for the very first time. She has also inherited the family passion for classic cars, and I am very happy about that.
Philanthropy
Giving back to the ones who are less privileged has always been a priority for my family. Since the very beginning, we have been involved in patronage activities in different fields including medical research, ecology, art and culture. Therefore, we have been supporting the fantastic work of Tenor Jose Carreras through the José Carreras Leukemia Foundation for years now. We also support various foundations such as the Alpine Eagle Foundation designed to raise awareness with respect to the importance, beauty and fragility of Alpine biotopes, Petra Nemcova's All Hands and Hearts Foundation to help communities impacted by natural disasters and also Natalia Vodyanova's Naked Heart Foundation, Centrepoint charity in the UK and many other local projects…
Dreams
I have a dream that I share with my sister Caroline. It is about achieving more ethics in the watch and jewellery industry. We sincerely hope that more key players from our industry will join us in our movement and effort to sustainable luxury by putting ethics at the heart of aesthetics. Nowadays, it is key that the luxury business leads the way for more transparency. Ethics have always been an important part of our family philosophy. We started the "Journey to sustainable luxury" in 2013 and since then, we are aiming to increase our sustainability approach to all the aspects of our business. 2018 was a special milestone as we committed to using 100 % Ethical gold for the production of all our watches and jewellery. It is a bold commitment, but one that we must pursue if we are to make a difference to the lives of people who make our business possible. We have been able to achieve this because more than 40 years ago, we developed a vertically integrated in-house production, and invested in mastering all crafts internally, from creating a rare in-house gold foundry as early as 1978, to integrating the skills of high jewellery artisans and expert watchmakers.