It all started with a dream
Early Life
I grew up in a small town called Karvina in the Czech Republic under communism. During that time people had no freedom of travel, freedom of speech or freedom to dream. My parents didn't have these, or other opportunities and were picking up pennies to put food on our table.  When I was 11 the Velvet Revolution took place and living through both communism and democracy made me appreciate the gift of opportunity in a deep way. I understood early on that the gift of opportunity is not spread equally around the world. That is one of the reasons why I love to give opportunities to others through the actions of my foundation, All Hands and Hearts, through Sustainable Fashion or through uplifting young leaders.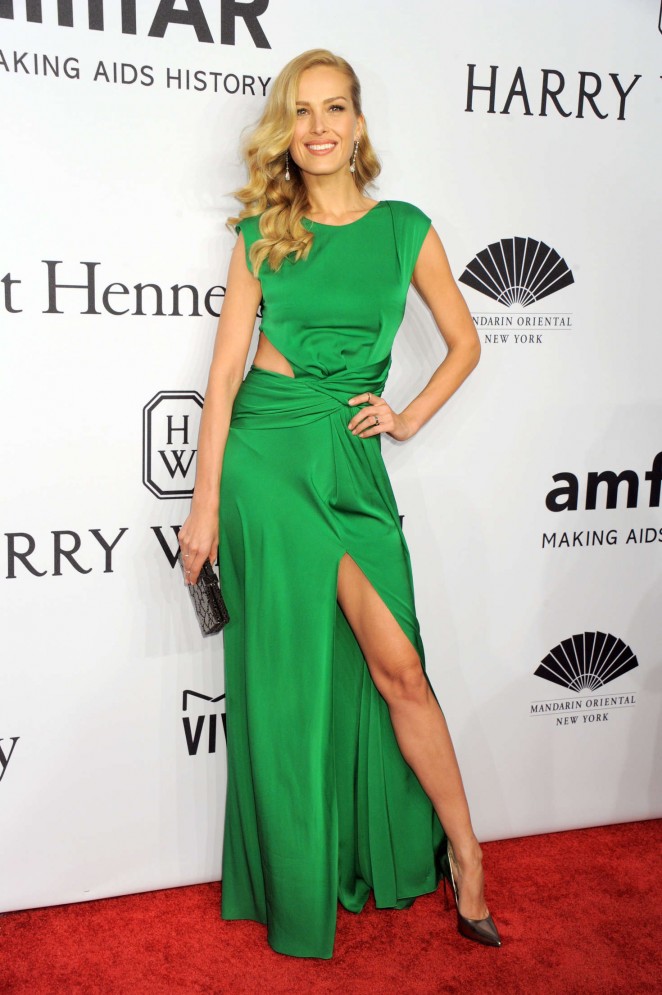 Modelling
I am grateful to fashion for many things. Firstly, living the dream of being a model allowed me to send money to my parents, as they were struggling and I was able to take care of both myself and my family.
Secondly, it is the most incredible school of life where you can learn about many countries, cultures, people, languages, and diversity. For me, it mainly shows the whole spectrum of life and how each of us being born in a loving home means we have already won life's lottery. My eyes and heart were opening while I was traveling to many developing countries for fashion editorials and for the Sports Illustrated Swimsuit issues.
Thirdly fashion gives you an incredibly powerful platform, through which you can reach many of your dreams and materialize dreams of many others too. I feel very lucky that I could reach some of my personal dreams early on in my career of working with iconic designers such as Mr Giorgio Armani and Valentino, to working with the Sports Illustrated swimsuit issue for 7 years and being on their SI swim cover. From there I have also worked with Victoria's Secret, and with many incredible brands such as La Perla, Pantene and Mercedes. Today I work with brands that focus on sustainability and I share my values taking care of people and the planet. It's truly an honour to be a global ambassador for TUMI travel, for which I have launched the first recycled collection in 2018. I am especially honoured to be a global ambassador for a CHOPARD: the only luxury maison using 100% ethical gold for their jewellery and watches.
Chopard
I met Caroline Scheufele during the Cannes film festival and we got the chance to speak about our passion for philanthropy; I then learned about the many philanthropic initiatives she is passionate about. I shared my personal story of surviving the 2004 Tsunami and how we rebuild disaster resilient schools with my foundation. Cannes is probably one of the busiest times for her, but no matter how busy she is, she always finds time to listen to others with her heart.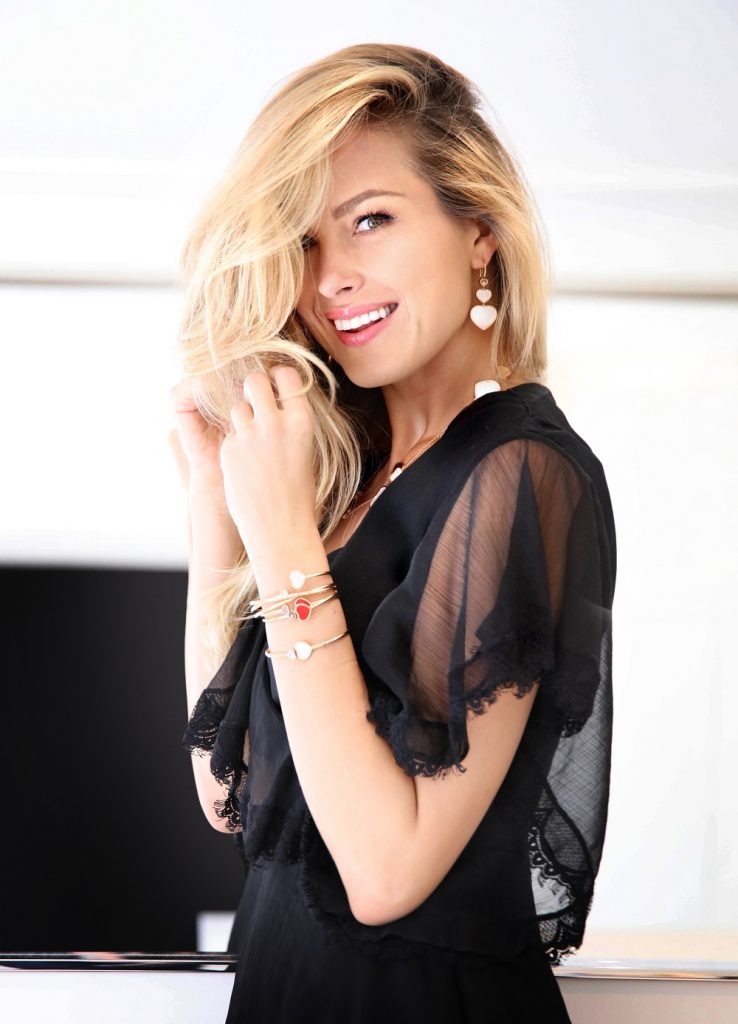 She started to share her love and support with children who have been impacted by natural disasters with the launch of the heart-shaped pink sapphire Happy Diamonds bracelet, which benefitted my foundation. Recently Caroline launched a stunning new Happy Hearts bangle with Red Stones and Diamonds, which is part of the Happy Hearts collection.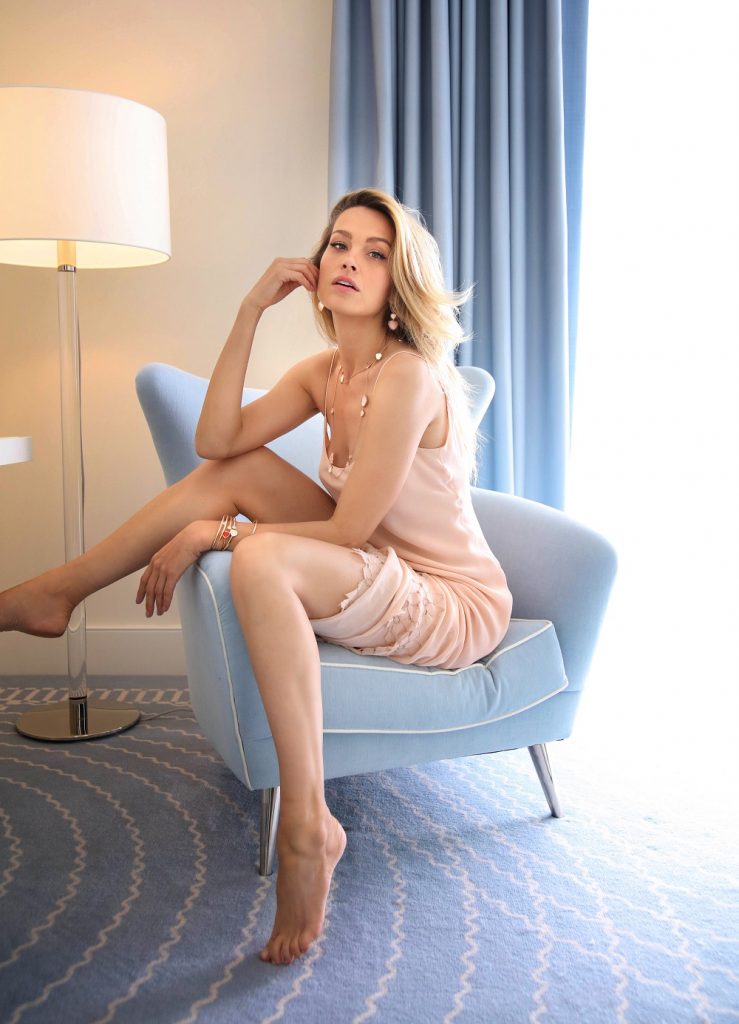 +
These bracelets help children in Indonesia, Nepal and Peru return to safe, disaster resilient schools and have brighter futures as well as helping future generations to come. But Caroline didn't stop there. She has also launched two other meaningful bangles. One is supporting Her Highness Moza bint Nasser, Education, Above All, and the other one is for Natalia's Vodinova's Naked Hearts foundation. These brackets make many hearts happy all over the world! Especially those who wear them double, as they are joy to look at and you also know that they have brought happiness and a brighter future to a child's life. I admire Caroline from the bottom of my heart for many reasons. She has a heart of gold.
Sustainable Lifestyle
My big passion for more than 1 and a half years has been sustainable lifestyle, focussing on Sustainable Fashion by uplifting and supporting designers and sustainable lifestyle brands. All this has been inspired by Caroline and Livia Firth's (founder of Eco Age) commitment to sustainability and in Fall 2017 I started to focus on Sustainable Fashion and living a sustainable lifestyle.  In 2018 we all started to learn more about the tremendous damage we have done to our oceans and earth and the abuse which so many people and children are going through being in non-ethical supply chains. As a consumer every choice we make creates positive or devastating ripple effects. We need to start with ourselves and that is why I started to take this journey of conscious choices.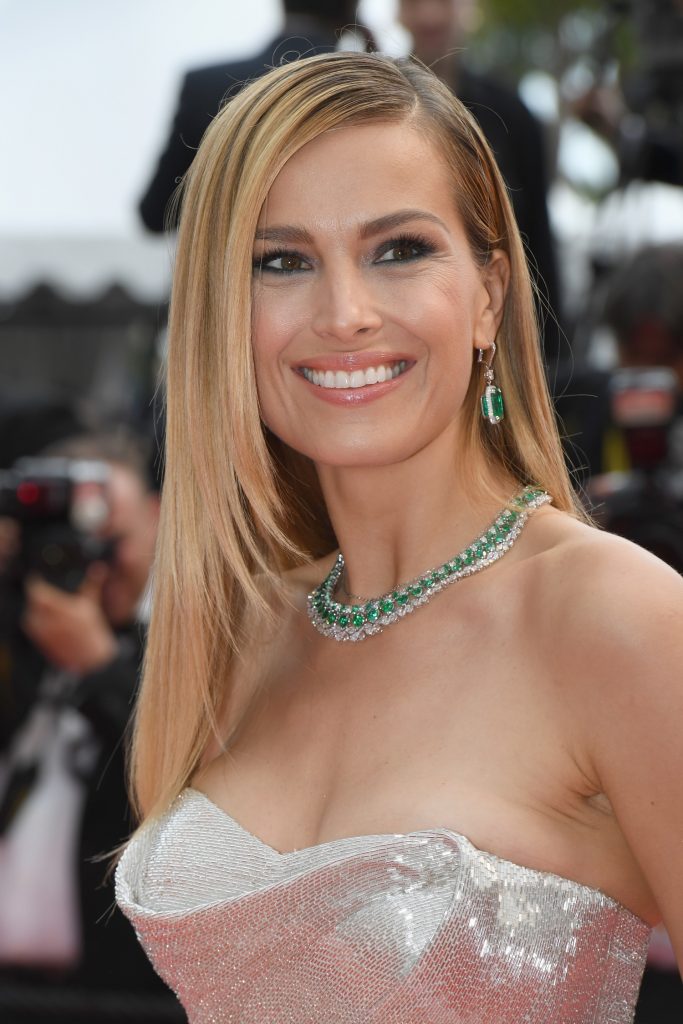 It started by wearing #SustainableFashion and taking the #GreenCarpetChallenge during the Oscars, Cannes Film Festival and then later during all red carpets. It was such a joy to work on all the looks with my stylist, Joanne Black, and Eco-Age who are a leader in helping companies and individuals find sustainable solutions. Livia from Eco-Age has partnered with Caroline and Chopard since 2010 and achieved great goals with them, along with many other brands. It gives me great joy to show the world that sustainable fashion can be incredibly stylish. I have been learning so much and step-by-step I have been able to add more sustainable life elements in many aspects of my life. Many people start with a few small steps, like carrying a refillable water bottle and bamboo straws, and soon they discover incredible brands such as @PortDeBras sustainable activewear, @yatay sustainable sneakers, sustainable day fashion by @LauraStrambi or sustainable couture by @RonaldVanDerKemp.
Indian Ocean Tsunami
I was on romantic holiday with my partner Simon and in the blink of an eye, all can change – disaster struck and the world watched in shock as a 9.1 magnitude earthquake brought the Great Indian Ocean Tsunami to life, changing the lives of millions. This disaster was the biggest natural disaster of our lifetime and it took more than 250,000 lives. Mother Nature showed us the power which she holds.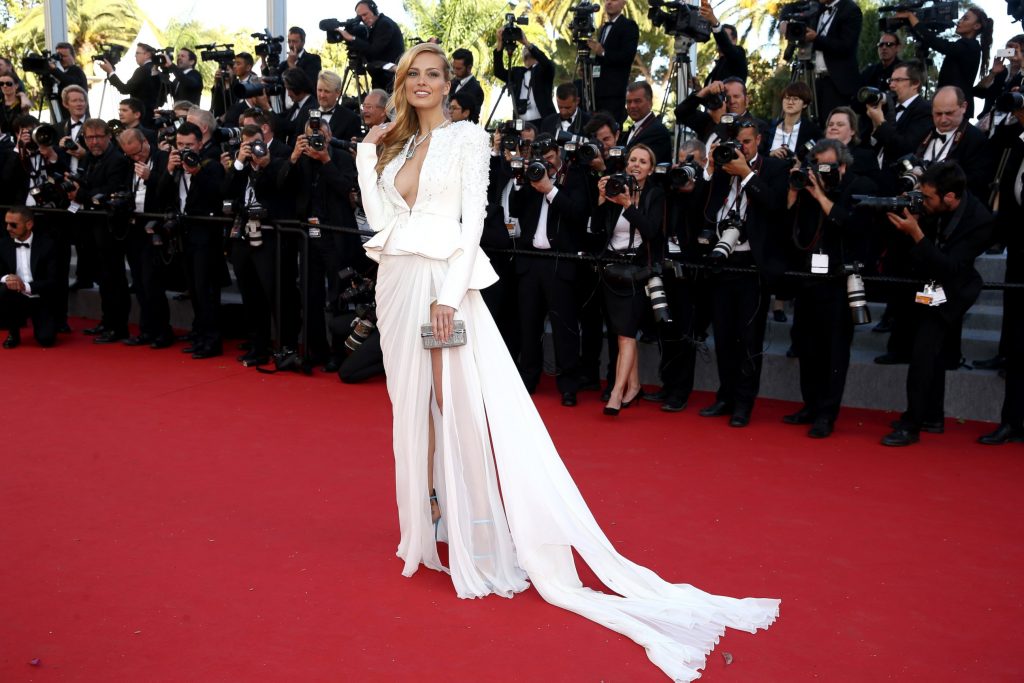 After I recovered from my injuries and I was able to walk again, I went back to Thailand with my sister and a few of my friends to see what the biggest need was and what we could do to have the biggest impact. When we arrived we started to talk to the community members and helped them in whichever way we could, buying rice and mattresses. But this was not a sustainable way to help them in the long term. It was a few months after the tsunami when first responders started to leave and family members were worried about how they were going to rebuild their lives without any support after losing everything. I further learned this pattern happens after most natural disasters. When first responders leave, children and communities are forgotten. Often children wait for four or six years to have a school to go to. Sadly, it doesn't even mean a safe school. To me, it was unacceptable that children would have to wait that long to go back to a sense of normalcy. When children are without a proper school for six years, you lose a whole generation. This inspired me to establish my foundation.
Life Lessons
The tsunami didn't change me as a human being, but it changed my priorities in life. Instead of spending the majority of my time on fashion work, I started to focus 80% of my time on average to bringing opportunities to help children after natural disasters through my foundation and on being a bridge between those who need help and those who can provide help.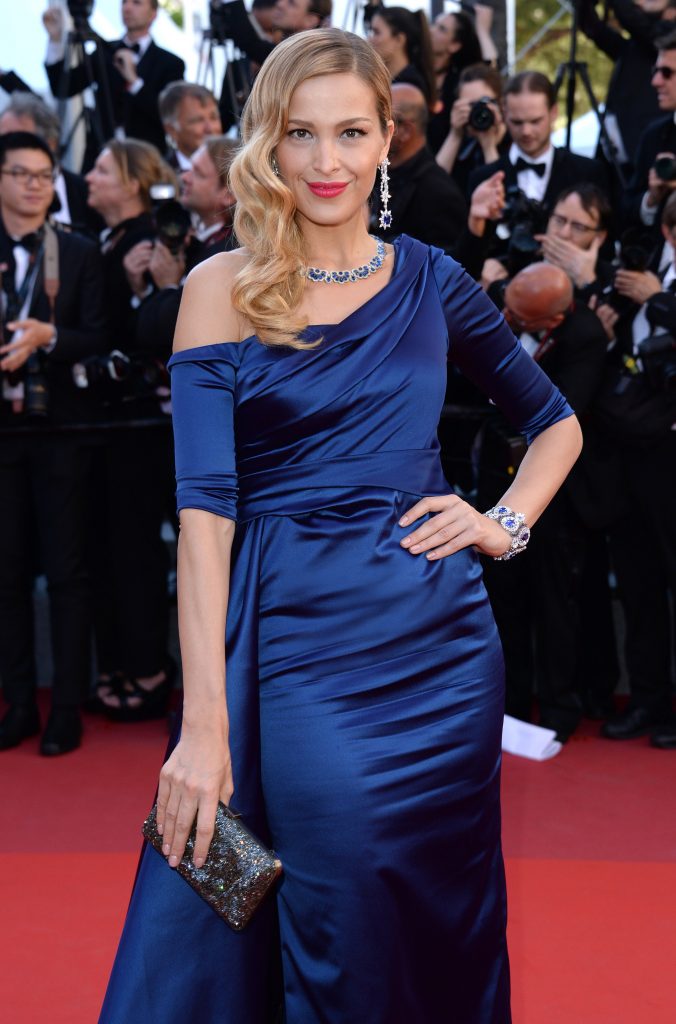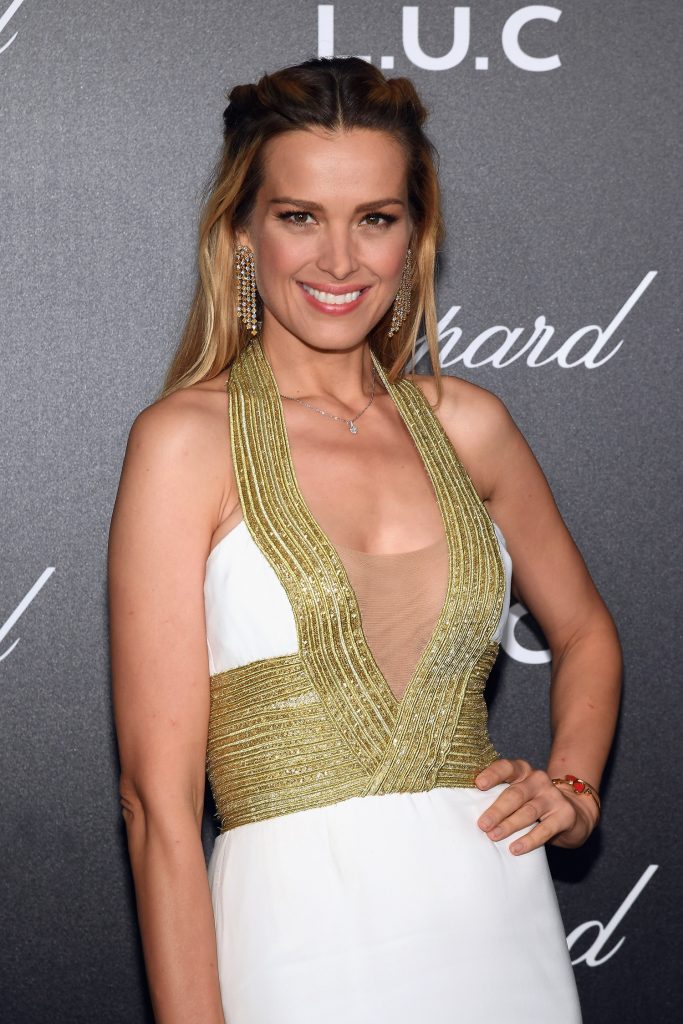 Through the tsunami experience I learned many powerful lessons. Lesson one, we must cherish the gift of every moment because you never know what will happen in the next minute; everything that you know and love can be gone. This is why we should live in gratitude, fully and meaningfully in every moment. Lesson two, we will all go through hardships in life, and we always have a choice to focus on the positive or negative. Even if we see 95% negativity and only 5% positivity, if we can train ourselves to focus on that 5%, we can bring more positivity, physical and emotional healing to our lives as positivity attracts more positivity.  Lesson three, the power of surrender!  While the tsunami waves were hitting, I was trapped under a layer of debris and forced to swallow the black toxic water…I was drowning… and I said to myself, "if I have to go, I have to go". I surrendered, and in an unexpected way, it was the most blissful moment in my life. Then suddenly, I felt my head above water and I could breathe again. I can still recall how incredibly grateful I was to see the blue sky again. Often in life we fight and go against the current and we keep hitting a wall. We should let go, surrender and trust the universe more; then we will be where we need to be. My last lesson was about the power of unconditional love. It was incredible to see that during the tsunami and the following days, people were ready to risk their lives for strangers. I've seen the best of humanity during the hardest times. Do we need disasters to shake us to keep that unconditional love around?
Charity
It all started with a dream to rebuild 1 school for children who lost it due to a natural disaster. Today All Hands and Hearts have rebuilt 254 disaster resilient schools, serving over 109,000 children in 12 countries. We have helped more than 1,180,000 community members in 18 countries around the world; all that with over 56,000 volunteers from 144 nationalities.  All Hands and Hearts- Smart Response mission is to provide more effective, faster and efficient help to families whose lives have been destroyed. We carefully listen to them and address their immediate and long term needs. In short, All Hands and Hearts-Smart Response, arrives early for first response when disasters hit and stays late to rebuild schools and homes in a disaster resilient way. All this is powered by volunteers from all over the world. The volunteers truly inspire me with their unconditional love and care for strangers who have suffered many losses because of natural disasters. They work six days a week, 8 hours a day under the hot sun in Mexico or cold weather in Nepal. When I thank them for their love, hard work and sweat, their reply is, "no need to thank me, I am getting a lot more out of this than I am giving." It humbles me!
Home
After living in New York for more than 16 years I needed some more sunshine and nature and that's why I live in Miami now. Traveling around the world for the last 20 years I have built very strong friendships in many countries and as I travel often to the same locations I feel lucky that I feel at home in many places. Wherever my loved ones are that's where I feel at home.
Hopes and Dreams
I'm working on a few big and super exciting projects in areas of sustainability and conscious lifestyle. Some will be the first of their kind in the world. My dreams are to create with others better solutions through which we will uplift humanity and protect our planet. My hope is that we all start looking within ourselves and start working on raising our own consciousness.