St. Moritz is one of the most well-known and prestigious skiing resorts in the world. It is located in the Swiss Alps, in the valley called Engadin. It is the "Top of the World", where the gleaming sun shines 322 days out of the year. From 1930, the emblem of St. Moritz has become the sun. The stable sunny weather, the immovable snow cover, which is 1800 metres above sea level, as well as the clear air, is comparable to dry champagne. This is one of the only holiday destinations which took part in the Winter Olympic Games not only in 1928, but again in 1948.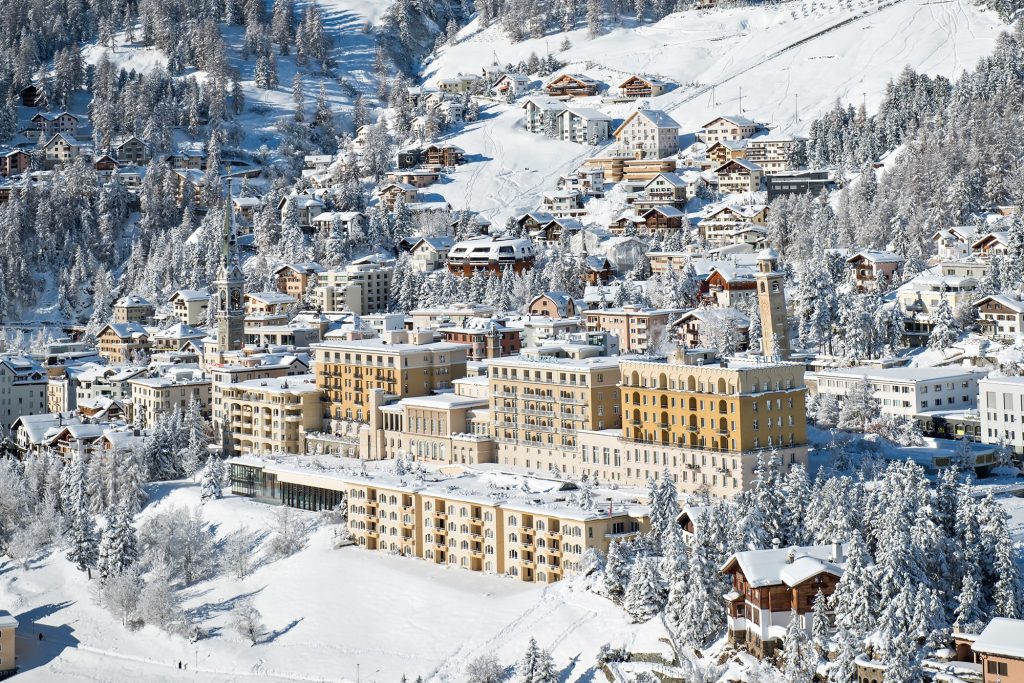 In my family, a tradition exists. On Christmas and New Year's you will always find us in St. Moritz, a place which is able to amaze even those who find it challenging to be amazed. In this winter fairy-tale, I live in a palace, known as Badrutt's Palace. It is a luxurious and splendid castle, which became the symbol of not only a prestigious resort, but also a symbol of a shocking grandeur of the Swiss Alps. The wooden ceilings are manually made and threaded. Gothic arches, marble floors, walls decorated with paintings made by famous artists, including Raphael. His work adorns one of the halls of the first floor, "Le Grand Hall", which deserves a special mention. It is the heart of the hotel. The ample lobby is perfect for grabbing a coffee or having an appetising meal with friends after a long ski-day or a tiring walk around the fantastic lake. During the winter season sounds of live music are heard from the hall every evening. The Chocolate Cult is the exhibition of all chocolate products which are on display to try. My favourite is to drink tea made from the Alpine herbs and enjoy one of the gorgeous chocolate creations. Whenever we arrive to this hotel, it gives us a sense of arriving home. Every year, the people that come here gather together like a substantial family because every year we all reunite, here at Badrutt's Palace. This has become our family tradition for every Christmas and New Year's Eve. St Moritz offers the best New Year's Eve party that I have ever been to in my entire life. We are surprised with a different theme every year and the dress code is strict black tie, which makes the party seem like an unforgettable fairy-tale. St. Moritz is celebrated for its exotic winter entertainment, the Golf Championship, which is on a frozen lake with red swords, skiing behind a horse. Snow Polo World Cup St. Moritz is also one of the most sociable events of the calendar year. The most expensive type of equestrian sport is called The White Turf, which, for almost a hundred years now, annually gathers people of the highest class at the beginning of February. At this particular event, there are the best horses of Europe as well as the best jockeys.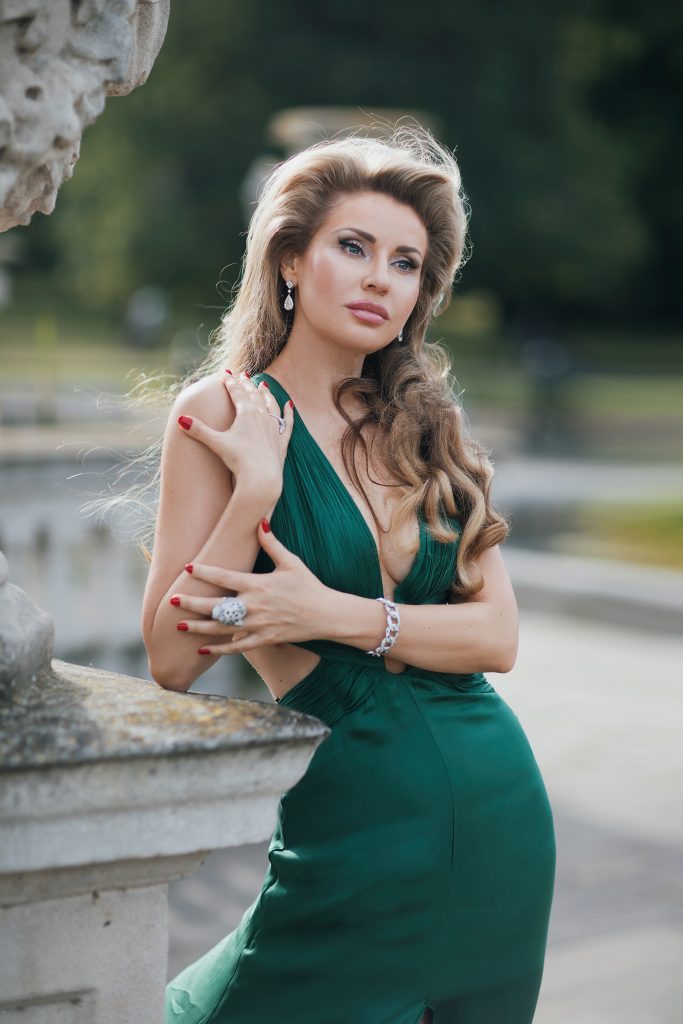 St. Moritz has over a hundred restaurants and bars, where one can dine and delight in a variety of different cuisines from all around the world. I love La Marmite on the slopes of Corviglia – its owner is Reto Mathis, a man who does not stop surprising me with his unusual yet mouth-watering mix of foods. In his menu there are always dishes with truffles as well as a delicacy such as black caviar. Another cosy place is known as Chesa Veglia. It is a restaurant situated in a building from the 18th century, which is the former museum of a painter called Giovanni Segantini. It is a delicious and fashionable restaurant. Shopping in St. Moritz is diverse as it includes brands from all over the world. After I finish shopping my friends and I love the Swiss fondue and raclette with a glass of red wine. I also love to go sledding along the route called Preda-Bergun with other friends on holiday. This route is 5 kilometres and passes the picturesque stone bridge Albula and is protected by UNESCO. At the end of the descent, a special scoreboard will inform you the speed you were racing at. The atmosphere of St Moritz can be described as that of celebratory and chic. There is everything you could wish for and more. From the best spas to the best nightclubs, all varieties to suit your different tastes. What makes St Moritz particularly special is that, whilst there is an exciting nightlife, it is also a great place to spend time with your loving family. It is a traditional place, contradicting the atmosphere of Courchevel. In my opinion, there is not enough family-time experiences in Courchevel. I love the traditions and rituals that come with being in St Moritz. Leaving, I always buy traditional pies with nuts in the confectioner's shop called Houser. Another delicacy I must not forget to mention is a red tangerine covered in sugar-icing, this is one of my favourite.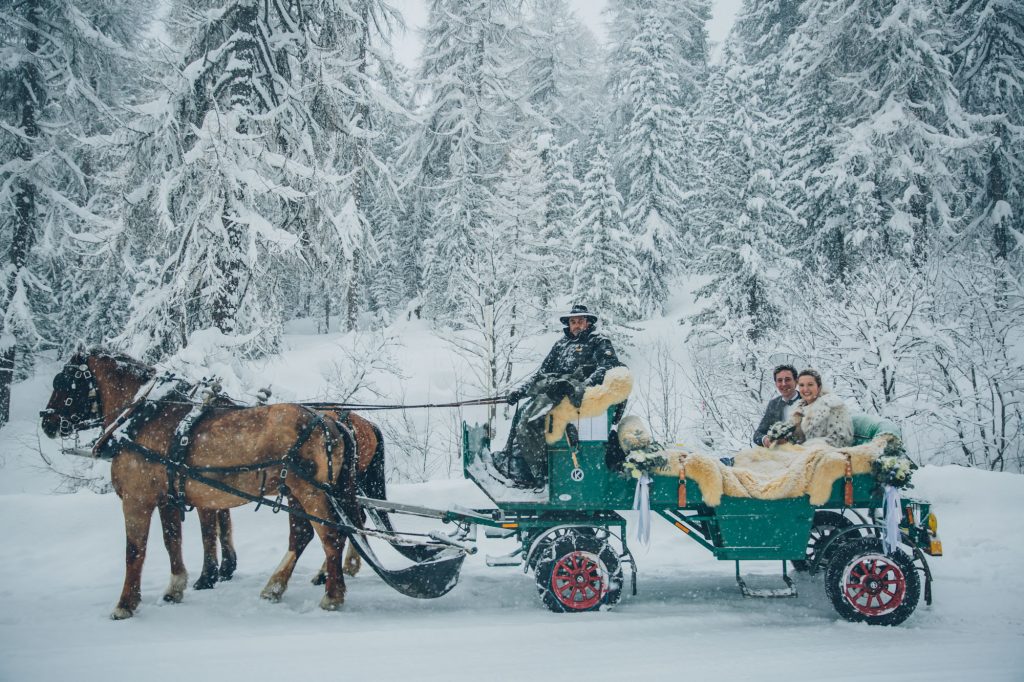 St. Moritz is often compared to Monaco, people say it is like Monaco if it was in the mountains. Instead of traditional wooden chalets, which are spotted all over Courchevel, St. Moritz amazes people with its palace architecture, classical Engadin houses and the famous works of Sir Norman Foster including the environmentally sensitive and unique residences of Chesa Futura and The Murezzan. Top of the World" is St. Moritz. To visit this place in Switzerland means to dip into a real winter paradise on Earth. My love for St. Moritz is forever ongoing. I surely do not see myself visiting any other ski resorts, apart from St. Moritz ever again for Christmas or New Year's Eve.